Two innovative Bristol scale-up businesses have received financial support from a group of successful entrepreneurs based in the city as they gear up for further growth.
GenomeKey, which is carrying out a pioneering research project to speed up the diagnosis and treatment of sepsis, and The Bunch, which manages household bills for students, are the latest fledgling firms to get backing from Bristol Private Equity Club (BPEC).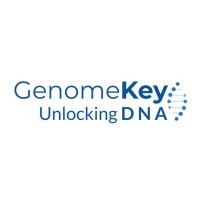 Since it was founded four years ago, BPEC has invested around £8m in Bristol start-up and scale-up businesses. Its members, who have grown to more than 100, are like-minded individuals with close ties to the city who can invest in, and support, local, fast-growth early-stage businesses with a range of skills and experience.
Sixteen BPEC members have backed GenomeKey with £192,500 while The Bunch received £115,000 as part of a  £900,000 fundraising round.
The investment into GenomeKey will enable it to leverage additional grant funding as it ramps up its research into sepsis, the number one cause of death worldwide.
It will also create six jobs over the next few months at its base at the Future Space Microbiology Laboratories in Stoke Gifford.
GenomeKey co-founder and CEO of Michael Roberts said: "This local backing is vital for us as it provides match funding for other grant money that will help us solve this global healthcare problem.
"We are developing an automated device that uses Artificial Intelligence (AI) for analysis. Our diagnostic device will provide answers within hours, not days."
This was important as sepsis kills people very quickly, so faster and targeted treatment could potentially save millions of lives, he said.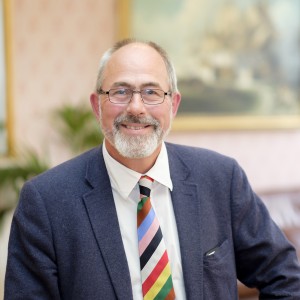 "GenomeKey's device will diagnose bacterial presence using DNA sequencing and novel machine learning to provide clinical results to the clinician within hours. Current techniques that involve growing a culture, can take days and even weeks to provide a result," added Mr Roberts.
"Once perfected our technology will save lives, save money and save our antibiotics for the future when we really need them.
"We expect the research to take between four and five years and this investment brings us closer to securing all the funding needed. Ultimately, we expect to develop a benchtop device for hospitals that will replace today's blood culture.
"We have already interviewed for two of the new positions and will be appointing soon. The project has been moved to a combination of home-working and on-site research in our biohazard safe laboratories."
One of BPEC investors is chemist Dr Johnathan Matlock, who is an experienced investor in science projects. He will join the project as board observer.
BPEC founder Jerry Barnes, pictured, said: "Sepsis has been named on more death certificates than Covid-19 in the last year. It is fantastic to see pioneering work being carried out in Bristol that could be exported all over the world.
"We have continued to see strong investment by successful entrepreneurs in the area, backing Bristol ideas and innovation."
Meanwhile, the investment in The Bunch will continue its growth, moving it into the young professional space and launching new products, including a service to help tenants to find new properties before they even begin paying any bills.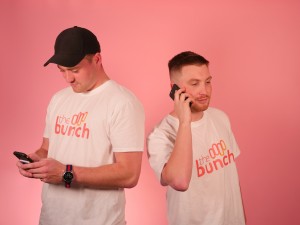 The firm was set up in 2017 under the name Easy Student Living by Elliott Herrod-Taylor during his second year at the University of Leeds.
Last year it rebranded as The Bunch and moved offices on Bristol's King Street, where it now employs 11 people and has around 4,000 customers across 30 UK cities.
Elliott, who grew up in Marlborough, Wiltshire, said: "More people are renting now than ever before, often living in shared houses well into their 30s. 
"As a student I remember the awkward conversations with friends which often arose when it came to paying regular utility bills and that is where the idea for the business came from.
"We have a subscription model costing £10 per person per month. Each person then has individual liability and all household bills are consolidated into one monthly payment, so each housemate can then just pay their share equally without any complications."
Jerry Barnes added: "The Bunch is another example of technology being used to solve a complex, common problem in a simple and cost-effective way.
"Elliott and his team have done remarkably well in a short space of time and we are delighted to have been able to invest in their ongoing success."
Pictured: The Bunch's co-founders Elliott Herrod-Taylor and Will Stewart