An industry-leading car parking systems manufacturer based in Bristol has been acquired by a tech business specialising in automatic number plate recognition.
St Anne's-headquartered Newpark Solutions has more than 15 years' experience in supplying bespoke parking software and is the UK's only manufacturer of ticketless parking systems.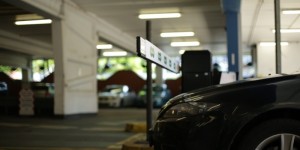 Its equipment is used in places as wide ranging as Southmead Hospital, Coventry Building Society Arena – home to Coventry City FC – and more than 40 woods and forests across the UK managed by the Forestry Commission.
Its acquisition by London firm Trust App, which was set up in 2019, means the combined business will be able to launch an innovative app which they say will revolutionise car parking.
Newpark Solutions general manager Darren Nurse said: "I truly feel that what Trust are looking to achieve will be the future of our industry and that is why I am so excited that we could be a part of it."
Trust co-founder Matt Cook added: "We are delighted to add the years of technical excellence Newpark brings to our offering and are excited about the opportunities this unlocks for us moving forward. Incorporating Newpark's technology into our tech stack is the missing piece to being able to launch our new app – Trust."
Financial details of the deal have not been disclosed.
Bath-headquartered law firm RWK Goodman advised Newpark shareholders while Trust App was advised by Pinsent Masons.