Bristol's office market is continuing to shrug off the impact of the pandemic with a number of new much-needed schemes about to get underway, deals taking place for existing buildings and a healthy pipeline of activity, according to property agents.
They say Bristol, which performed better than any other major UK city last year, is poised for a strong recovery in 2021 after a 'slow but solid' first quarter. At the same time, firms are also seeking new space to fit in with the trend for hybrid forms of working as staff return to the office.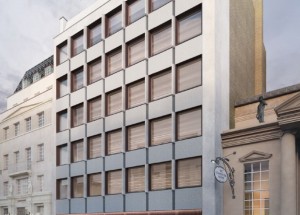 One of the key deals featured fast-growing Bristol-based e-commerce fulfilment and storage company Huboo, which is taking 19,000 sq ft of space in the extensively refurbished 41 Corn Street, pictured, for a record rent of £40 per sq ft.
However, this is understood to have included a furniture package, leaving agents quoting the top rent in the city centre remaining at £37.25 per sq ft.
The largest city centre deal was 21,888 sq ft let to the Department of Work and Pensions at 101 Victoria Street. There were two further deals of over 10,000 sq ft – to Pure Electric on Wapping Road and Access to Music at Programme, formerly The Pithay.
Agents Avison Young said last year's positivity was continuing into 2021. And although total take-up in Q1 was 20% below the 10-year average in both city centre and out-of-town markets, this is not surprising given Covid-19 restrictions.
Sentiment has improved in recent weeks, backed by the expected deals in the pipeline and new schemes under construction, coupled with a decline in enthusiasm for home working from both employers and staff during the third lockdown, leading to an increased appetite for a return to the office when it is safe and legal to do so.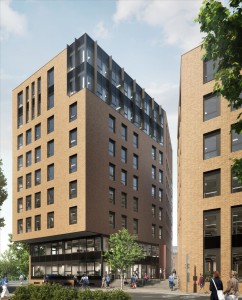 This was supported by a number of the start of work on a number of large developments. CEG's 184,000 sq ft EQ scheme started on site at the end of last year, and Tristan Capital/Candour are understood to be undertaking preparatory works ready to break ground later this year on the 207,000 sq ft Welcome Building at 4 Glass Wharf at Temple Quay.
Additionally, the speculative 92,000 sq ft Distillery at Glassfields, pictured left, has recently completed, and the 201,000 sq ft 1 Assembly (fully pre-let by BT) is due to complete in the summer.
One Portwall Square and Halo at Finzels Reach will also be finished later this year, with space still available in both buildings.
In total, 735,000 sq ft is currently under construction with 38% pre let.
Avison Young Bristol director Paul Williams said: "A combination of lockdown and the traditionally slow start to the year has not surprisingly affected take-up activity.
"However, sentiment is improving noticeably, inquiries are increasing and there is enough activity in both the occupier and investment markets to indicate that as restrictions continue to ease, activity will increase throughout the year.
"Bristol continues to show its resilience and we're positive for the year ahead."
He said Covid-19 had accelerated the appeal to occupiers for a wider range of flexible lease arrangements, whether short-term leases, re-gears or management agreements, and Cat A+ ready fitted or 'plug-and-play' options increasingly popular.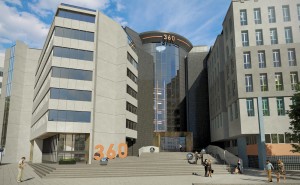 "With grey space coming back into the market, occupiers are also picking up ready-to-go space more easily, where they do not have to commit to the upfront capital cost of fit-out," he said.
"As occupiers look for solutions to bridge the divide between indefinite working from home, and a total return to the office, the hybrid working model, a combination of home, the office and local flexible working, is gaining significant traction, and having a noticeable effect on location decisions."
James Preece, national offices director at Colliers, added: "Despite continuing challenging circumstances created by the lockdown at the beginning of the year, the Bristol city centre office market has remained very resilient.
"Vacancy is marginally up to 6.6% from 6.5% in Q4 2020.
"Grade A supply remains exceptionally constrained, although 92,000 sq ft will complete at The Distillery and 43,000 sq ft of refurbished space will be delivered at 360 Bristol [pictured, formerly South Plaza] – by mid-year. That said, active requirements from larger occupiers such as the BBC and Arup suggest that occupier appetite continues to improve."
In the out-of-town market, over half of the first quarter take-up was accounted for by NBB Generation signing for 32,007 sq ft at 800 Aztec West.
James Preece added that out of town market vacancy had stabilised, aided by improved take-up in the first quarter of 2021, and prime rents remained at £22.50 to £23.50 per sq ft.
However, he cautioned: "While transaction numbers appeared close to the average, there were only eight deals which implies slightly subdued levels of activity. In both city centre and out of town office markets in Bristol, a diverse range of sectors took space in Q1."