Two Bristol-based corporate finance legal teams have been involved in the £33m sale of a significant minority stake in design-led pet accessories brand Omlet to private equity firm Piper.

Bristol-headquartered Burges Salmon advised Omlet's founding shareholders while the city office of transatlantic law firm Womble Bond Dickinson (WBD) advised Piper, a leading specialist investor in consumer brands and longstanding client.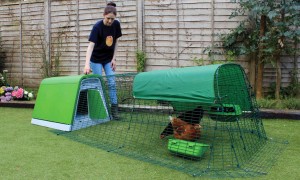 Omlet was founded in 2004 by four friends who met at the Royal College of Art in London. They designed a revolutionary chicken house which made it simpler to keep chickens in gardens.

The Eglu, pictured, has since gone on to win numerous awards and is now included in the permanent collection of the Victoria & Albert Museum.

Oxfordshire-based Omlet has since evolved to cover more pet categories, including dogs, cats and small animals, and used its bespoke e-commerce platform to reach a worldwide audience – nearly 40% of its sales are generated from Europe and a quarter from the US.

With sales forecast to reach £40m this year, Omlet is on a mission to become the number one global direct to consumer premium pet product brand.

The firm is well-placed to capitalise on a number of key consumer trends that have been driving growth in the £250bn global pet sector.

The deal further reinforces Piper's expertise in digitally-led consumer brands, sitting alongside some of its other past and present fast-growing portfolio companies such as Bloom & Wild and Mindful Chef.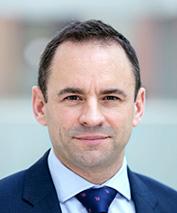 Piper has grown more than 50 global brands across 70 countries. The Omlet deal is the 11th investment from Piper VI and its fourth in the pet sector. Many of Piper's acquisitions have been supported by Womble Bond Dickinson's corporate team.

The Burges Salmon team advising Omlet was led by partner Dominic Davis, director Tim Roberts, and associate Briony Barber from the firm's corporate finance team, with assistance from Gareth Grand and Rachael Ruane (banking and finance), and Hilary Barclay and Rishi Naidoo (corporate tax).

Dominic Davis, pictured, said: "Omlet is a fantastic business with a great management team and with Piper on board we look forward to the next chapter in the company's growth and assisting the team with that journey."
The WBD team was led by corporate lawyer Sammy Hill working alongside longstanding client relationship partner Simon Hewes and fellow corporate partner Tom Fitzpatrick.

The transaction involved multiple jurisdictions in the US and Europe, with the firm calling on the expertise of colleagues at WBD US and Redeker Sellner Dahs, WBD's alliance partner in Germany.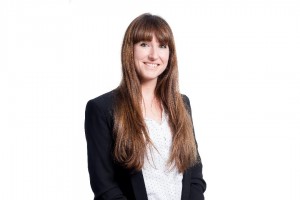 WBD has a longstanding relationship with Piper and over the past decade has acted on many significant deals, including in the pet food sector, with investments into Forthglade and Pet Food UK, the company behind the Barking Heads and Meowing Heads brands.

WBD also advised Piper on investments into well-known consumer brands such as Wild Nutrition, The Thinking Traveller, Flat Iron Restaurants, Neom Organics, Bottlegreen, Loungers, Orlebar Brown and Mindful Chef, on which WBD also subsequently advised it on the sale of the business to the world's largest food and beverage group Nestlé.

Sammy Hill, pictured, said: "It has been a pleasure working once again with the team at Piper on this exciting venture with Omlet, which consolidates Piper's success in the pet product market and enhances its expertise in digitally-led consumer brands.

"It is fantastic for WBD to be working with a client with such a real passion for growing young consumer brands.

"WBD's corporate and private equity expertise, coupled with our deep understanding of Piper, and what it wishes to achieve, and our strength in Europe and North America, enabled us to provide the best possible outcome for all parties."

Piper investment director Rory Gibbs, added: "We are delighted that the team at Omlet selected Piper as their preferred partners and are excited by the growth opportunities the business has identified, in a sector we understand well. Their unique and thoughtful product designs are much loved by customers around the world.

"Once again, we extend our thanks to Sammy and the WBD team, as well as their colleagues in the US and Germany, for the first rate legal expertise and dedication we have come to expect from the firm."

Omlet co-founder James Tuthill said it had been fascinating working with the Burges Salmon team.

"They are a formidable team whose attention to detail, thoughtfulness and unerring focus on the end result impressed us from start to finish," he said

"They and their wider team worked seamlessly with accountants BDO to implement this transaction providing high quality transactional legal advice in their inimitable professional yet convivial style." 
Laura McNaughton and Lorna Hopkinson at BDO Corporate Finance advised Omlet's founders on financial aspects of the deal.