Game-changing projects introduced by Bristol law firms have been recognised with nominations in a major national legal awards scheme that highlights innovation in the sector.
Burges Salmon, Osborne Clarke, DAC Beachcroft and Womble Bond Dickinson will line up against many of the UK's top law firms in The Legal Week Innovation Awards – with each of them competing in two categories.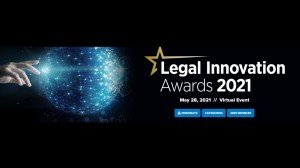 Burges Salmon, which employs more than 800 people in its Bristol HQ and London and Edinburgh offices, has secured two nominations – in the Client Management Innovation and CSR Innovation – Social categories.
Burges Salmon will go head to head against Bristol rival Osborne Clarke for the Client Management Innovation award, with Osborne Clarke's OC Solutions business – which harnesses legal tech for clients – on the five-strong shortlist.
Osborne Clarke, which employs around 600 people in its Bristol office, is also in the running in the Future of Legal Services Innovation – Mid-Sized Private Practice category.
DAC Beachcroft, which has its largest UK office in Bristol, is also shortlisted for two awards – for Human Resource Innovation award and Outstanding Training Innovation.
Meanwhile Womble Bond Dickinson will be hopeful of securing the Future of Legal Services Innovation – Large Private Practice – and Knowledge Management Innovation titles. The international firm's Bristol office is its second largest in the UK with more than 230 staff.
The winners will be announced at a virtual ceremony on May 28.
Burges Salmon has been nominated in the Client Management Innovation in recognition of its Online Distressed Contracts Toolkit, a web application helping the firm's clients to identify, navigate and work through complex legal issues, developed in response to the Covid-19 crisis and the pressures on commercial contracts at this time. 
At the onset of the first national lockdown in 2020, a multidisciplinary Burges Salmon team developed the application – a project that would usually take 12 weeks was delivered in just 10 days.
The toolkit is designed for in-house legal advisers and senior commercial managers, providing a clearly mapped user journey to navigate complex contractual options such as the risks involved in using force majeure.
Its shortlisting in the CSR Innovation – Social category recognises the firm's partnership with Bristol Hub Social Innovation Programme (SIP), an initiative that brings students together to provide a pro bono consultancy service for charities and social enterprises.
The eight-week programme, now in its fifth year, is designed to bring benefits across three fronts: supporting community organisations through adding capacity, providing new perspectives and raising awareness of their work; helping students to develop skills and increasing their awareness of local social issues; and enabling Burges Salmon volunteers to develop leadership and management skills, and to support the local community.
Burges Salmon managing partner Roger Bull, pictured, said: "Innovating client service delivery, community engagement and investing in our people are all high on our strategic agenda.
"Our clients have given positive feedback about our Online Distressed Contracts Toolkit, particularly regarding its user-friendly and intuitive interface, and we were pleased to offer this value-added service to support them through the challenges of the pandemic.
"The partnership with Bristol Hub SIP is also something we're very proud of; since its launch, more than 200 students, 30 Burges Salmon mentors and 30 community partners have benefitted. We look forward to continuing this programme in years to come."