Making the UK the tech hub of Europe will form the theme for discussion at a business breakfast in Bristol this morning hosted by Julian David, the director general of Intellect, the trade body for the UK's technology industry.
The meeting, at the offices of law firm Burges, will also hear from Business West managing director Phil Smith.
Intellect is keen to hear the views of its members on how the UK can maximise its potential as a technology hub – a key element of Chancellor George Osborne's Budget earlier this year.
Bristol is already a major centre for technology, primarily microchip design – it is second only to Silicon Valley – and digita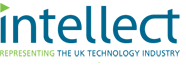 l media. Its strong defence, aerospace and creativity industries have also helped create a vibrant tech sector.
Intellect members' views will be fed into its submission for the Chancellor's Autumn Statement on December 5. Similar events are being held in other parts of the country.
Speaking about the Chancellor's tech-hub comment at the time of the Budget, Mr David said: "This is exactly the call to arms which we wanted to hear from the Government to put the UK on course to be Europe's technology centre.
"But what we need now are actions to turn vision into reality. We need to go much further than today's announcements on the creative industries and broadband and take some real action to optimise the full potential of the entire UK tech sector. We have to be world leaders not only in the creation of new technology but also its use and exploitation."
A survey of tech company leaders staged by Intellect last month showed them positive about the prospects for their companies, jobs and investment, but less optimistic about the outlook for the economy as a whole.