A dedicated cell and gene therapy centre is to be set up in Bristol by city-based bio-pharmaceutical consultancy eXmoor in a move that will increase its staffing from 40 to around 200.
In a major boost for Bristol's emerging biotech sector, the 50,000 sq ft cell and gene therapy (CGT) facility will also bring world-class process development and clinical manufacturing to the city.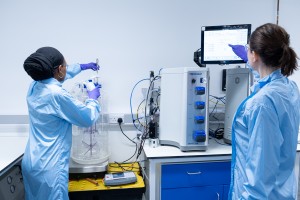 eXmoor, based at the Future Space science hub on UWE's Frenchay campus, has expanded rapidly over the past five years and has developed a portfolio of clients across the UK and internationally, completing more than 400 projects across 15 countries to date.
Four years ago it added process development laboratories to its consultancy base in Bristol, bringing world-leading expertise in viral vector process development to the city.
Today its globally recognised team of scientists, consultants and engineers develop CGT biomanufacturing projects and support businesses in commercialising research processes and developing fully licensed facilities.
The CGT centre will be financed by a £12m investment from specialist healthcare funder MVM Partners, which has given it a significant minority stake in eXmoor.
Designed in-house by eXmoor's capital projects team, led by director Gavin Sutton, the centre – the location of which has not been revealed – will increase capacity for process development and add early phase clinical GMP (good manufacturing practice) for cell therapies, gene therapies and viral vectors.
The MVM investment will also enable the business to grow and develop its translation consultancy and capital project teams as well as increasing its headcount from 40 to 200 within five years.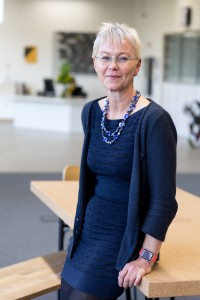 eXmoor is among a growing number of Bristol-based biotech and science firms finding the city fertile ground for expansion and collaboration.
Until a few years ago Bristol could not compete with the likes of Oxford and Cambridge and firms – many of them spin-outs from its universities – were often forced to leave the city due to a lack of suitable labs, wet rooms and a supportive ecosystem.
However, the launch of biosciences hub Unit DX in St Philips and Future Space and the success of many of its resident businesses – including Ziylo, the glucose sensing company acquired by pharmaceutical giant Novo Nordisk in a deal which could be worth around $800m (£628m) – has created a vibrant sector in the city.
eXmoor founder and chief executive officer Angela Osborne, pictured, said: "The Bristol area is a great place to build on our highly skilled and knowledgeable consultancy and process development teams, attracting talent from the excellent local universities in Bristol, Bath and Cardiff.
"We have been fortunate to be able to continue and expand our operations at the University of the West of England in the Future Space innovation centre operated by Oxford Innovation and we would like to thank them for their continued support."
She said MVM had a proven track-record working with healthcare and pharmaceutical organisations globally. "This deal gives us a strong foundation for our future growth, not just in the UK and Europe but further into other international markets, particularly North America," she added.
"CGT is such an important area in biomedical research and one that has the ability to treat, prevent and potentially cure diseases that affect people all over the world."
The UK is a world leader in CGT research and eXmoor will help organisations commercialise this huge research base as well as providing additional manufacturing capacity particularly in the viral vector area, acknowledged as lacking global capacity.
Based in Boston and London, MVM focusses on investing in high growth healthcare businesses. MVM will bring CGT and associated services experience and strategic insight to the business, with MVM partner Thomas Casdagli appointed to the eXmoor board and Jack Tanaka joining as board observer.
Thomas and Jack bring a wealth of experience having been part of major healthcare and pharmaceutical businesses at board level in several international healthcare companies. MVM will hold a significant minority stake in eXmoor as part of the deal.
The longer-term impact of the investment and eXmoor's planned expansion will support CGT process development at a critical time.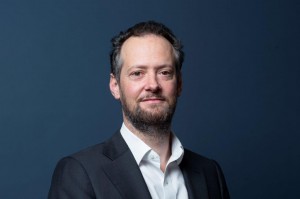 In readiness for the expansion, eXmoor has formed a new senior leadership team and welcomes former CEO of McLaren Applied Technologies, Ian Rhodes, into the business as Director of Consulting and Finance. Ian has extensive experience in leading high growth businesses through their scale-up phases.
Thomas Casdagli, pictured, said: "eXmoor is a pioneer in cell and gene therapy manufacturing and has one of the most experienced teams in all elements of translating CGT innovation into scalable and robust manufacturing processes.
"With this investment eXmoor now has the broadest and most flexible range of CGT services in the market. eXmoor can support its clients from PD, to GMP and commercial stage manufacturing either in a dedicated facility specified and supported by eXmoor or in a facility run by eXmoor. I am thrilled to support the company at this pivotal time and look forward to working with the wider team in the months to come." 
eXmoor's advisors on the investment were Foot Anstey (legal) and PKF Francis Clark (financial).