Defence giant BAE Systems has confirmed that jobs will be axed at its Bristol warship design base as part of the 1,775 shipyard job losses announced earlier today.
The group employs about 200 engineers at its site in Filton. They are employed on design and other technical work linked to its shipbuilding activities.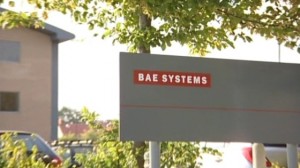 BAE said 835 of the job losses will be shared between its yards in Scotland and the Filton office but did not give a further breakdown. It is understood that the Filton cuts will be relatively small and the future of the office is not in doubt.
BAE's Portsmouth site will bear the brunt of the cuts with 940 staff posts and 170 agency workers going – although the yard will retain repair and maintenance work.
BAE blamed a lack of orders which means a sharp drop in work after the end of the yards' contract on the Royal Navy's latest aircraft carriers.