International law firm Womble Bond Dickinson's Bristol office has become a key adviser to the city council to help deliver its One City Plan and support new infrastructure, housing and regeneration projects.
Launched two years ago, the One City Plan sets out Bristol's ambitions for 2050 and brings together a wide range of public, private, and third sector partners with the shared aim of making it a fair, healthy and sustainable city.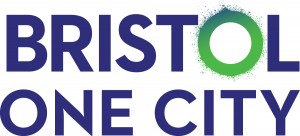 Womble Bond Dickinson (WBD) was appointed as one of the main subcontractors and only legal advisor to join the council's long-term capital strategic partnership, which aims to accelerate the development of infrastructure and building schemes across Bristol and create jobs.
WBD will be supporting the work of the consortia, which is led by the Bristol office of global design, engineering and management consulting company Arcadis, and also includes the city bases of multinational professional services and engineering groups Arup and Mott MacDonald.
WBD joined the consortia on the back of its strong expertise and track record advising on large and pioneering projects in infrastructure, housing, construction and clean energy – many of them in the South West – and has also supported the council on a number of regeneration projects.
The firm will be providing strategic legal advice on planning, environmental, real estate and construction matters as well as supporting the partnership with social value investment in the city. 
WBD, which is ranking as one of the 30 most-innovative law firms in Europe by the Financial Times, will also work with the council to support and boost innovation using the firm's platforms, including its project management tool WBD Advance and start-up offering WBD Accelerate.
WBD Bristol office partner and head of responsible business Jonathan Bower said: "After 23 years in the city, Bristol has become central to the WBD story and we're thrilled to have been appointed as part of this capital strategic partnership programme to support people, business and drive social value initiatives across the city.
"It's great to see the public and private sector collaborating in this way and we look forward to continuing working with the council and all its partners to help with the delivery of its ambitious plans, rebuild, and support Bristol's vision as a dynamic, innovative and nimble city and the place of choice to live, work and do business."
"In the midst of the Cobvid-19 pandemic, WBD is committed to playing its part in the economic recovery of Bristol and the South West by using our international and national reach and expertise to benefit the region. This appointment reaffirms our commitment to this city and signals our intent to play our part in its future."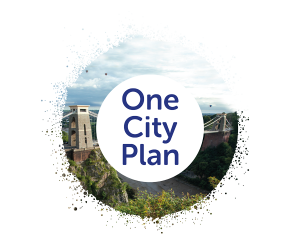 Deputy Mayor and cabinet member for finance, governance and performance, Cllr Craig Cheney, added: "Bristol is a growing, attractive city for investment, but we know this comes with challenges.
"As we navigate the city through the crisis, it is vital we work together and collaboratively to make sure our city's values are at the heart of the recovery. We look forward to working together in this partnership with WBD to deliver a better Bristol for all residents, businesses and visitors."
Bristol is WBD's second largest UK office with more than 230 staff. The firm's clients in the region include OVO Energy, Bristol Airport and international specialist materials group Spandex, as well as Bristol City, South Gloucestershire and North Somerset councils.
The firm also has a comprehensive 'responsible business' programme in Bristol, supporting a number of charities, community projects and initiatives, including Farseshare South West, Bristol East Foodbank, Oasis Brightstowe Academy, Bristol Sport Community Foundation, Quartet Community Foundation's coronavirus response fund, St Peter's Hospice – for which it raised £80,000 in 2017-2019 – and Somerset & Avon Rape & Sexual Abuse Service, its current office charity.