Recently released research from the Federation of Small Businesses (FSB) has indicated that as many as 250,000 small businesses could collapse in the next 12 months.
Whilst many businesses affected by the latest national lockdown are receiving assistance via the various government financial support measures, such as the furlough scheme, grants and loans, Milsted Langdon shares the concerns of the FSB about business insolvency in the year to come.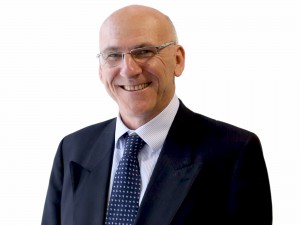 Although the government has pledged to maintain levels of support through to March and April, we are concerned that many businesses in difficulty could fail altogether once funding is removed and existing cash surpluses are exhausted.
Many previously viable businesses are effectively being kept on life support by the government's support mechanisms, but once these measures are wound down it is almost inevitable that some businesses will fail.
Local economies that are reliant on tourism, leisure and hospitality are likely to feel the brunt of the economic crunch in the next 12 months as a result.
This is on top of the difficulties that many companies face as a result of the UK's new trading relationships with the EU and the other difficulties certain sectors have to contend with.
As well as concerns growing over the failure of businesses, the FSB also pointed out the difficulty that many individuals face, especially directors of companies, freelancers and contractors, who have seen less financial support from the government.
In its recent report, the FSB pointed out that somewhere between 700,000 and 1.1m people in the UK, who pay themselves in dividends rather than drawing a salary, are not receiving any help from the government at this time.
At the moment, the most recent insolvency figures suggest that fewer businesses and individuals are becoming insolvent, but this is effectively an artificial trend, created by the government's ongoing support.
In reality, many businesses and individuals have taken on extra debt and many invoices continue to go unpaid.
As we emerge from the latest restrictions at some point later this year, without additional government support, insolvency levels are likely to rise rapidly, which could then have a trickle-down effect on customers, suppliers and potentially entire communities.
Looking at previous crises as a comparison, most insolvencies tend to occur as the recovery process begins, as businesses have to once again incur costs and begin to settle outstanding debts, including tax charges, they may have deferred.
It is clear that the government support has played an essential role in keeping the economy ticking over. But businesses may yet face their toughest times ahead and they must seek professional advice on insolvency and restructuring if they hope to continue trading beyond the pandemic.
For more information on insolvency or business restructuring advice, contact Milsted Langdon's experienced team.