Adverts for alcohol have been banned and those promoting food high in fat, salt or sugar restricted on Bristol City Council-owned sites such as bus shelters and hoardings.
The policy, thought to be one of the toughest so far introduced by a UK local authority, was passed by the council's cabinet this week with immediate effect.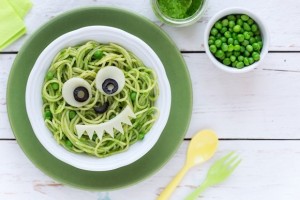 It also restricts advertising of what the council deems other common public health harms, including gambling and payday loans. The policy could cost the council around £150,000 a year in lost revenue, according to reports.
It will apply to all future advertising contracts and sponsorship arrangements covering council property, including digital screens in museums and libraries and lamp-post mounted banners as well as the 180 bus stops and 17 hoardings in and around the city – although it allows companies to swap unhealthy products with healthier ones so avoiding any outright bans on specific brands.
The council's approach forms part of its commitment to consider 'health in all policies' and follows similar policies adopted by other UK local authorities and cities across the world, including New York and San Francisco.
Deputy Mayor Asher Craig, pictured, who has responsibilities for communities, equalities and public health, said: "We take the health of our residents seriously and have been working with our local public health experts for some time to find ways to support the health of our citizens.
"One of the ways we intend to do this is to restrict the most harmful types of advertising from city centre banners, digital screens and bus stop adverts.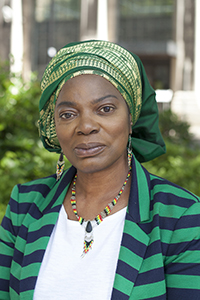 "Through the Bristol Eating Better and Going for Gold initiatives we have been working with food businesses that sell healthier food options, helping Bristol become a healthier and more sustainable food city and this new policy will support those activities.
"By putting people's health first, we have made Bristol's policy one of the strongest in the country, leading by example and showing willingness to take a potential hit on our income in order to support people's health and wellbeing."
Transport for London (TfL), which runs the capital's buses and Tube and Overground rail services, banned adverts promoting foods with high fat, salt or sugar content two years ago.
Fran Bernhardt, children's food campaign coordinator for Sustain, the sustainable food and farming group, and advised the Mayor of London's team on the TfL policy, said: "We're delighted to see Bristol join the movement of councils prioritising their communities' health ahead of corporate interests.
Junk food advertising puts unhealthy and unsustainable products in the spotlight which is bad news for us. Bristol's new healthier food advertising policy sets the stage for healthier food, helping Bristolians to lead more healthy lives."
The council uses the Department of Health and Social Care's nutrient profiling model to decide which foods are considered high in fat, salt and sugar.