Hundreds of Bristol workers at drugs giant AstraZeneca are caught in the middle of the UK's biggest-ever takeover battle as MPs urge regulators to ensure they don't become the victims of another job-cutting cross-border deal.
AstraZeneca employs around 250 people at its giant Avlon works at Severnside which produces the active ingredient for its cholesterol-lowering Crestor treatment.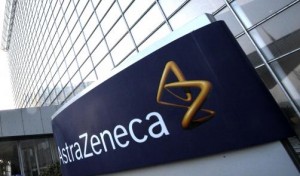 US pharmaceutical giant Pfizer today increased its offer by £3bn to £63bn following AstraZeneca's rejection of its earlier approach, which it said "substantially undervalued" the business.
Pfizer, which makes Viagra, also wrote to Prime Minister David Cameron today amid growing concern from politicians, trade unions and scientist that the deal could lead to damaging job cuts and a major reduction in the UK's science base.
AstraZenenca is the UK's second-largest drugs firm employing about 6,700 people across the country. It is also a major exporter.
Critics fear any takeover will be turn out to be another Kraft-Cadbury deal – the last major US-UK acquisition which resulted in the closure of Cadbury's Keynsham plant near Bristol with hundreds of job losses. Kraft had insisted they would keep open the factory.
In its letter, Pfizer told Mr Cameron it would go ahead with AstraZeneca's planned research and development base in Cambridge and pledged that if the deal went ahead, 20% of the combined company's R&D workforce would be based in the UK.
But Adrian Bailey, chairman of the Commons business select committee, called for an early investigation into the potential takeover, which he said "could threaten the UK's strategic interests".
Shadow business secretary Chuka Umunna said there was "grave concern" over the terms of the deal which he claimed was driven by tax planning and would risk UK jobs and "intellectual asset stripping."
AstraZeneca last year invested 128m euros in the Avlon plant.
The GMB union, which represents AstraZeneca workers, called for the proposed deal to be investigated on competition grounds. It also raised concerns over Pfizer's pledge to protect UK jobs.
GMB national officer for the chemicals industry Allan Black said: "Pfizer are said to have given undertakings to the UK Government as they increase the money they are offering the AstraZeneca shareholders.
"Similar undertakings were given by US multinationals before which have proved to be worthless."
Pfizer laid off 1,500 staff from its research facility at Sandwich in Kent in 2011.
"Pfizer walked away from a purpose built manufacturing plant in an economic bleak spot in Kent with the loss of many jobs," Mr Black said.