A deeptech start-up founded by a group of Bristol and London-based academics is to take part in a major global study exploring how quantum computing can be used to develop a treatment for the progressive muscle-wasting disease myotonic dystrophy.
Phasecraft, which was launched in 2019 as a spin-out from London's UCL and the University of Bristol, is partnering on the programme funded by US innovation accelerator Wellcome Leap.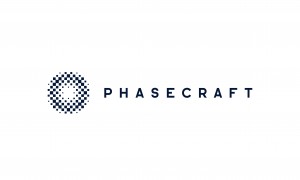 The firm will work with researchers from the University of Nottingham and US quantum computing firm QuEra as one of 12 teams worldwide selected for the $50m Quantum for Bio programme, which aims to accelerate applications of quantum computing to address pressing human health challenges.
Phasecraft's 'Quantum computing for covalent inhibitors in drug discovery' project is led by the firm's co-founder and CEO and Professor of Quantum Computation in the School of Mathematics at the University of Bristol, Ashley Montanaro, with Jonathan Hirst and Katie Inzani from the University of Nottingham.
The discovery of new drugs has long been one of the most challenging tasks facing medical innovation. It has consistently pushed the capabilities of current modelling tools to the limit.
The new project, which brings together world-leading expertise from human health sciences and computational chemistry to quantum algorithm development and quantum hardware, will demonstrate how this process can harness the combined power of quantum computing and classical simulation methods to tackle the crucial task of drug discovery for myotonic dystrophy.
The genetic condition afflicts an estimated 3.6m globally – 6,500 of them in the UK. It causes progressive muscle weakness and wasting and often affects the electrical conduction system of the heart, breathing and swallowing muscles, bowels, lens of the eye and brain.
It is the most frequent muscular dystrophy worldwide and usually becomes more severe with each generation. There are currently no treatments for the condition.
Quantum computers have the power to solve problems that are not tractable using today's 'conventional' computers.
Phasecraft will apply its world-leading research in quantum algorithms to developing algorithms that can harness the developments made in quantum computing to help further drug discovery for the condition.
Its involvement in the project comes just a month after it has raised £13m to accelerate its pioneering work.
It is the only company in its sector to work with the three most advanced superconducting quantum hardware providers in the world – Google, IBM and Rigetti.
Ashley Montanaro said: "We're working hard to get to the point where quantum computing can outperform classical computers for real, practical problems and drug discovery may be one of the areas where this technology could have a significant impact.
"Our quantum algorithms for simulating quantum systems have already shown remarkable speedups over previous work, and we're excited to be applying these ideas to human health, in collaboration with an outstanding team and using a world-class quantum hardware platform."
The quantum computing hardware for the project, which has received $1m from Wellcome Leap, has been built by QuEra.
Based in Boston, it is the leading provider of quantum computers based on neutral atoms founded on pioneering research conducted at Harvard University and MIT.