Hachette UK, one of the country's largest publishers, has opened an office in Bristol as it looks to break out of the 'London bubble' and increase the diversity of its workforce.
The office is one of  five new bases the publisher is launching over the next three months. Manchester and Bristol opened this month to be followed by Newcastle in August, then Edinburgh and Sheffield in September. 

Nearly 60 London-based staff from a variety of roles and divisions will relocate to the new offices. The move was announced last year but had been put on hold as a result of the pandemic.
Hachette UK said it aimed to have at least a hundred staff relocating by 2022.
The firm has also started recruiting locally as part of its commitment to forging close links with local talent and diversify its workforce.
In a survey for Hachette UK staff last year, 41% expressed interest in relocating outside London and named a specified a city.
Five locations were chosen and a working group visited each to meet independent publishers, booksellers, literary charities and representatives from other creative industries.
The move not only reflects Bristol's reputation as one of the UK's most liveable cities but also as a vibrant media hub with a strong publishing sector.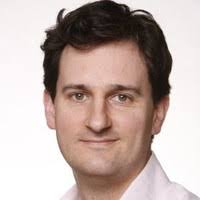 The new Bristol office is headed by Nick Davies, pictured, managing director of Hachette imprint John Murray Press and the first member of the Hachette UK board to be based outside London.
Thirteen staff are moving into the office on Wapping Road, which Hachette is sharing with holiday firm and travel publisher Sawdays.
The team will be joined by recent hire Jade Chandler, publishing director at Baskerville, a new  John Murray Press crime and thriller imprint.
Hachette UK CEO David Shelley, pictured, said: "I am really excited about our national offices, which I hope will provide a gateway into creative talent – authors, illustrators, translators, publishing professionals – around the UK.
"We are ambitious for these offices' growth and development over the coming years, and we really look forward to working closely with bookshops, libraries, arts organisations and charities in all the cities in which we will be based.
"I hope it will be a transformative venture for our publishing and widen our horizons in all sorts of exciting new ways."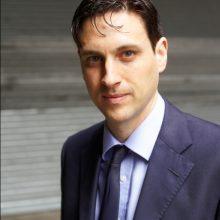 Nick Davies added: "We're very excited to be opening our five new offices finally, after the various delays of the last 18 months. This first phase is about staff relocating, embedding the offices in their new communities and getting closer to local readers, writers and booksellers.
"But it's the second phase, where we look to grow these offices by hiring from more diverse talent pools across the country, that's the really exciting, game-changing moment.
"We are already advertising on a national level. Following one recent job ad, 60% of the longlist applied to work from one of our five national offices, so the appetite is clearly there."
Later this year, Hachette UK will be teaming up with partners in the cities where it has new national offices to host a range of myth-busting sessions for aspiring authors on creative writing, editing and pitching, and the publishing industry in general, as well as offering some exciting career retrospectives with Hachette UK's biggest authors in those regions.
These events form part of the Opening the Book series Hachette UK launched in June to mark the fifth anniversary of its 'Changing the Story' diversity and inclusion programme, and are being led by Nick Davies, who is also a patron of 'Changing the Story'.
Hachette UK is made up of 10 autonomous publishing divisions, including John Murray Press and Hodder & Stoughton, and more than 50 imprints with a rich and diverse history. It also the market leader in e-books and publishes a range of bestsellers in audio format.