The Bristol office of South West accountancy group PKF Francis Clark has advised Bloom & Wild, the fast-growing flower delivery business, on a second international acquisition in three months.
The acquisition of leading French online florist Very Bloom SAS, which trades as Bergamotte, for an undisclosed sum, continues the rapid expansion of Bloom & Wild's European footprint.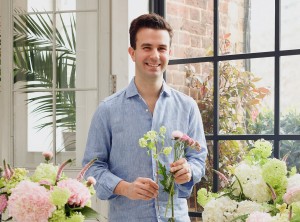 Launched in 2013, Bloom & Wild revolutionised the UK flower delivery market by introducing bouquets that fit through a letterbox. It has since grown rapidly, achieving sales of just over £100m in the year ending March, compared to £29m two years earlier.
In April PKF advised the firm on its first acquisition, the takeover of Dutch rival Bloomon.
That high-profile deal, also for an undisclosed sum, created a business with forecast revenues of more than £200m this year.
Three months on and the latest deal more than quadruples the size of Bloom & Wild's French business overnight and secures a top five leading position in the country's online flower delivery market.
Bergamotte has also recently expanded into Germany, further strengthening Bloom & Wild's footprint and expertise in this important market.
The deal consolidates Bloom & Wild's position in the growing £22bn European flower and house plant market, which is increasingly moving online.
Members of the PKF International network of accountancy firms provided a full suite of buyside support services, led by Sam Phillips, pictured, transaction services director at PKF Francis Clark in Bristol, and Vanessa Raindre, tax lawyer at PKF MD Legal in Paris.
Like Bloom & Wild, Bergamotte is a direct to consumer online flower and plant business that was founded by Romain Raffard and Loïc Reperant in December 2015.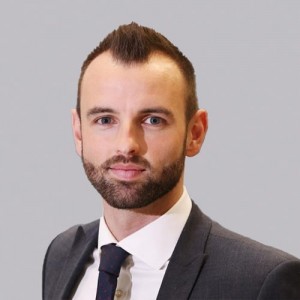 Fast growing and with a strong brand following in France, Bergamotte runs an 80-strong team out of Paris, Amsterdam and Berlin.
In addition to one-off gifting and flower subscriptions, Bergamotte has a well-developed plant range, which includes large indoor and outdoor plants, and this year also began offering outdoor furniture.
There are substantial synergies to be realised from Bergamotte's insights, expertise and supplier relationships in the plant market.
The deal will more than double Bloom & Wild's plant revenue across Europe and the expertise gained will act as a springboard to accelerate growth in this important market segment, which makes up just under one third of the combined flower and plant market.
From a marketing perspective, Bergamotte uses pop-up stores as an important feature of its brand building strategy, which will provide interesting fresh opportunities for the wider business.
Under the terms of the deal, the group will invest behind the Bloom & Wild, Bergamotte and recently acquired bloomon brands as it accelerates its European growth strategy.
Sitting behind the consumer-facing brands will be an updated, singular, integrated technology, data science, logistics and marketing platform that reflects the most advanced elements of all three businesses.
This will provide the group with the most sophisticated, scaled technology and data science capability in the industry, ensuring efficiency of operations, optimised marketing and an unrivalled customer experience.
Sam Phillips said: "This is an exciting deal which cements Bloom & Wild's position as the biggest online operator in Europe's flower and house plant market.
"We are delighted to have assisted the management team with another high-profile cross-border acquisition, delivering financial and taxation due diligence, completion mechanism and sale and purchase agreement (SPA) advisory support in collaboration with our colleagues in the PKF International network.
"We look forward to seeing Bloom & Wild reap the benefits of its acquisitive strategy as more and more customers across Europe embrace online flower gifting."
Bloom & Wild finance director Sophia Meadows added: "We were delighted to have the opportunity to work with PKF again on the purchase of Bergamotte. As ever, the team provided invaluable support across two countries working to tight deadlines. We would not hesitate to work with PKF again in the future."
Bloom & Wild CEO and co-founder Aron Gelbard, pictured top, said: "We are rapidly extending our leadership of the European online flower and house plant market through the combination of strong organic growth and selective acquisitions.
"As markets continue their online transition, Bloom & Wild is best placed to capture this growth, given our expanding product range and the sophistication of our technology, data and marketing capabilities, in what is a growing £22bn European market opportunity.
"Our enlarged business has a wealth of international talent, deep seated ambition and unrivalled scale, underpinned by strong investor backing. We will continue to build a profitable business that puts delivering for our customers, contributing to our communities and reducing our impact on the planet at its heart." 
The PKF International network is made up of 220 independent accountancy firms in 150 countries.
PKF Francis Clark, which has eight offices across the South West, opened its Bristol base in 2019.