Xledger, the global cloud-based finance software provider with its UK headquarters in Bristol, has been named as the country's third best small company to work for.
The firm, which has more than 10,000 mid-market customers in 60-plus countries, appears in the 2021 edition of the UK's Best Workplaces publication. It is also the top tech company in a new table.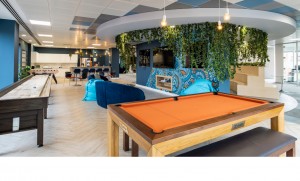 Xledger works with medium-sized businesses to streamline, digitise and automate their finances through its 100%-cloud packages that help them reduce cost, run a leaner more efficient finance department and understand key financials in real time.
It has become one of Bristol's fastest-growing businesses over the past few years, recently moving into 11,000 sq ft of newly renovated Grade A office space, pictured, at Tower Wharf, off Temple Way.
It is now looking to build a hybrid approach to flexible working and create a 'destination hub' for its people.
This will be able to accommodate a growing number of workstations with safe social distances while also boasting a host of meeting rooms and entertainment spaces, including a bar and a roof terrace.
The firm is among the 183 UK-based organisations recognised as promoting a healthy workplace culture through trust, pride and camaraderie during the Covid-19 pandemic in the latest edition of the Best Workplaces.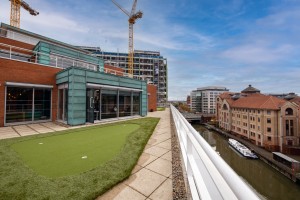 Great Place to Work, which is behind the publication, is the global authority on workplace culture, employee experience and the leadership behaviours proven to deliver market-leading revenue and increased innovation.
Ian Halliwell sales and marketing director Ian Halliwell said: "At Xledger, our culture is centred on our people and what we call our cultural compass, which is an approach that's very much helped to guide us through the last 12 months.
"It's the people and how they work with one another that make an organisation special and we understand that a diverse workforce brings fresh ideas and perspectives to the table, which enables us to make innovative business decisions.
"We know that in order to grow and scale the business effectively, we need to continue to build an inclusive, engaging and fun working environment that all staff are proud to be part of and look forward to coming to work each day."
Last year, Xledger was also accredited as a Great Place to Work-Certified Organisation and as a Great Place to Work: Excellence in Wellbeing.
To determine an organisation's ranking, Great Place to Work administers a comprehensive employee survey which represents 75% of an organisation's final score. The remaining quarter of the score comes from the Culture Audit – a business-driven questionnaire that uncovers and evaluates the organisation's HR and leadership practices, policies and culture.