The BBC is set to give Bristol's commercial property market a timely boost as it continues to show resilience in the face of the coronavirus pandemic.
According to property agents in the city, BBC Studios is poised to strike a deal to take 50,000 to 60,000 sq ft of space in the city centre – with a site already under offer.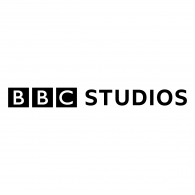 While the deal is still under wraps, it will further lift confidence not only in Bristol's property sector – which, according to new research, has performed better than most other regional cities – but also in the city's film and TV industry.
Last week Bristol Business News revealed the city's highly successful Bottle Yard studio complex is to be expanded, creating around 1,000 jobs over the next 10 years, following approval of £11.73m funding. That came just over a year after Channel 4 officially launched its creative hub in the city.
The BBC has occupied its Bristol base at Broadcasting House on Whiteladies Road, Clifton, pictured, since 1934. The grade II-listed building has four studios and is home to its world-leading Natural History Unit as well as producing factual and drama shows for TV and radio.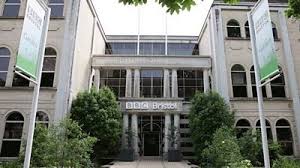 The corporation has been linked with space on other sites around Bristol for around a decade as it expands its operations in the city while its finances come under ever-increasing pressure. 
The research from international property agents Avison Young shows the office occupier market remained robust in Bristol towards the end of last year and will continue in the same vein this year as a number of new developments complete.
Total activity in the city centre and out-of-town markets amounted to 775,000 sq ft – just 13% below the 10-year average in both markets, according to the firm's Big Nine office market update, which examines the markets in the UK's biggest cities.
As a whole, these cities suffered a 33% fall in activity compared to the 10-year average, with the lowest annual figure since the global financial crisis of 2008/09.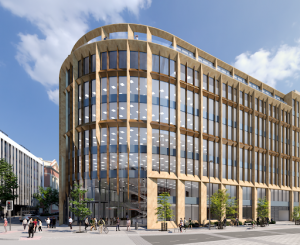 The report says while this represented the severe impact of the pandemic, Bristol – alongside Newcastle – had displayed particular resilience.
Bristol's healthy performance was enhanced by some exceptional deals earlier in the year – 74,000 sq ft to international law firm Osborne Clarke at Halo, Finzels Reach, pictured, and 132,000 sq ft to Babcock at Bristol Business Park – as well as 170,000 sq ft of activity in the city centre during the fourth quarter, the report shows. 
This included key deals to legal expenses insurance group DAS UK, which is relocating from DAS House and North Quay on Temple Back to 37,828 sq ft at Trinity Quay on the opposite side of Temple Way, and engineering group Jacobs UK at One Glass Wharf, Temple Quay, where it has agreed to sub-lease 35,291 sq ft from occupier, law firm Burges Salmon.
Avison Young Bristol director Paul Williams, pictured, said: "While several requirements have downsized and been delayed since the summer, we are aware of substantial requirements that are still active in the city centre, including 50,000 to 60,000 sq ft to BBC Studios, which we understand to be under offer.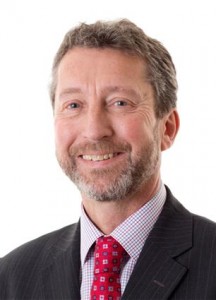 "This contributes to the resilience we've seen in the city over the past 12 months, putting Bristol in a strong position for recovery post-Covid."
On the supply side there was a major boost to the market as CEG started on site with its speculative 184,000 sq ft EQ development (formerly called Aspire) on Temple Way. The scheme has strong environmental credentials and large amounts of space devoted to health and wellbeing.
In addition, the speculative 92,000 sq ft Distillery at Glassfields, on the opposite side of the same road, and the 201,000 sq ft 1 Assembly (fully pre-let by BT), are both due to complete during the first half of this year.
One Portwall Square, the six-storey, 33,750 sq ft building next to Bristol City Council's 100 Temple Street office, and Halo at Finzels Reach are also due to complete later this year, with just under half of the total of 150,000 sq ft still available.
Headline rents remained at £35.50, although higher rents were achieved on a small number of sub-10,000 sq ft lettings, said Mr Williams.