Accountancy and business advice firm Azets has appointed Paul Haley as director of audit & assurance for its South West and Wales region.
Paul, pictured, who specialises in internal audit services, was formerly internal audit manager for four and a half years at Tata Steel Europe in Port Talbot.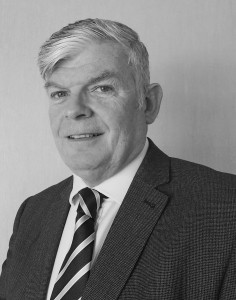 Prior to his role at Tata Steel Europe, Paul spent 11 years as director of a specialist internal audit practice at Cardiff-based BHBi Consultancy – the largest private sector-accredited professional tuition provider of internal auditors
With wealth of knowledge from more than 30 years in the industry, Paul will lead Azets' internal audit services in the region as well as becoming part of its senior leadership team, with an ambition to grow its regional presence and further develop its client base.
West Midlands-headquartered Azets, a top 10 UK accountancy business, is committed to growing in the South West and Wales and said Paul's appointment was fundamental to the long-term growth strategy. The firm has offices around the region including in Dursley, Gloucestershire, and Cardiff.
Azets partner Paul Bowden said: "I am delighted to welcome Paul into our South West and Wales region to lead the local delivery of our internal audit service for existing clients and the wider marketplace.
"Azets has incredibly strong internal audit credentials, and the array of clients attracted through this service line offering is very impressive.
"Paul will bring considerable professional experience to strengthen our service and further develop our reputation as a nationally recognised leading internal audit firm within the UK."
Azets is an international accounting, tax, audit, advisory and business services group with 160 offices across the UK and Europe, more than 6,500 employees and 600 partners.