The CBI welcomed the Autumn Statement with director-general John Cridland saying: "The CBI has been crying out for real action on infrastructure, investment and exports.
"£5bn on near-term infrastructure, like the tube to Battersea, half a billion a year tax relief for small firms, and £1.5bn extra export support should boost investment and create jobs.
"The Government now has everything to prove by delivering. Businesses need to see the Chancellor's words translated into building sites on the ground.
"It is no surprise that after a difficult year the economic realities dictate that austerity and debt reduction will take longer.
"The Chancellor has stuck to his guns on deficit reduction – avoiding deeper cuts or more borrowing in order to retain international credibility."
However, there was less support and sharp criticism from British Chambers of Commerce director general John Longworth. He said: "Less than two weeks ago, the Prime Minister declared that Britain was in the midst of an 'economic war'. Unfortunately, the measures set out in the Government's Autumn Statement fail to match the urgency of that declaration.
"Three words need to be on every minister's lips: urgency, scale, and delivery. The Chancellor has taken a numbe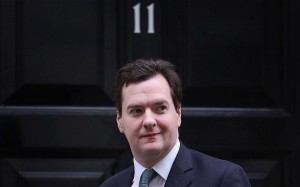 r of very positive steps, despite being constrained by politics, budgets, and Whitehall inertia. Business will cheer his announcement of major new capital allowances to encourage investment by small and medium-sized companies, as well as his move to shift money from current spending towards the infrastructure needed for growth.
"However, the Government is still tinkering around the edges. The Budget next March must make truly radical and large-scale choices that support long-term growth and wealth creation. That means reconsidering the 'sacred cows' of the political class, including overseas aid and the gargantuan scale of the welfare state. Only a wholesale re-prioritisation of resources, to unlock private sector finance, investment and jobs, will be enough to win the 'economic war' we are facing. The danger is that our political class is sleepwalking with its eyes open."
Terry Scuoler, chief executive of EEF, the manufacturers' organisation, was more upbeat in his assessment. He said: "The Chancellor demonstrated that he has hands firmly on the levers of growth and is pulling them to support growth which is driven by exports and investment.
"Today's measures on the annual investment allowance, the headline rate of corporation tax, export support and infrastructure spending have laid the foundations of a strategy to ensure business chooses to invest and grow in the UK.
"However, the scale of the challenges our economy faces means we must keep our foot on the accelerator. We cannot afford to see further downgrades on growth in output and business investment, and Government must therefore set out how its economic priorities are going to drive its spending plans.
"We have seen how its ambition to double our exports by 2020 has driven concrete action and this clear sense of priorities must now drive the decisions it takes in next year's Budget and Spending Review."