Bristol's National Composites Centre (NCC) is to get a £28m investment as part of a major boost for science and technology spending announced today by Chancellor George Osborne in his Autumn Statement.
The NCC opened in November 2011 on the Bristol & Bath Science Park to meet the needs of industry which is increasingly making use of composite materials which are light, strong and corrosion resistant.
The centre, owned by the University of Bristol, has world-class expertise and industrial-scale facilities that are being used to develop the technologies which will result in more fuel efficient land, sea and air vehicles as well as, for example, the next generation of wind and marine renewable energy devices.
The NCC, part of the High Value Manufacturing Catapult, will invest the money to construct additional facilities adjacent to the existing building. As well as providing increased capacity and a dedicated high speed composite manufacturing technology facility, part of the new building will be utilised to ensure a sustainable future for the composites manufacturing skills in the UK workforce by bringing together leading businesses, colleges and Universities at a world-class training facility.
Today's announcement has reinforced the NCC's continued success in providing a Hub for the UK Composites in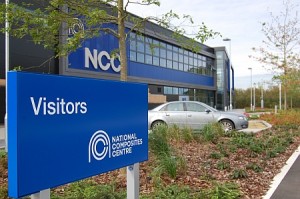 dustry, and brings the total Government funding contribution to the centre to over £40 million.
In his Autumn Statement Mr Osborne said: "Today we're confirming almost half a billion pounds for scientific projects, from supercomputing and satellite technology to a world-beating animal health laboratory."
Within that there is £28m to increase the capacity of the National Composite Centre in Bristol, which brings together entrepreneurs and academics to deliver world-class innovation in the design and rapid manufacture of composite materials.
NCC chief executive Peter Chivers said: "I am thrilled by the announcement today, which reflects Government's on-going commitment to high value manufacturing and its growth in the UK. Composites, is key to the future of many UK sectors and their endeavours to reduce CO2 emissions. The extended NCC, which will provide for further innovation in multi-sectoral manufacturing and technology development, skills and education, and offering greater support for SME's and the supply chain, will be fundamental in allowing the UK to remain competitive in this rapidly growing global market. Working with the newly formed UK Composites Leadership Forum, we now have a world-class platform for catalysing growth."