Bristol firms with expansion potential can apply for growth funding to a £25m pot of Government cash launched this week.
The West of England Growth Fund aims to bring about job creation and private sector investment that would otherwise not have happened, or that can be accelerated through public sector grant support.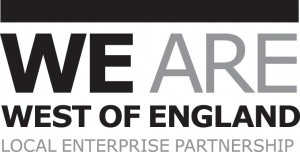 Some £15m was allocated through a first funding round to nearly 150 businesses across the West of England – attracting more than £52m of private sector investment and making it one of the most successful funds of its kind in the UK.
Now new applications for the second round are being invited by the West of England Local Enterprise Partnership (LEP), which administers the fund.
Chief executive Paul Wilson said: "Our fund has been more successful than pretty much every other fund around the country. We have helped get public money out to local businesses, who have matched this money and created over 1,000 new jobs and safeguarded another 450.
"We have liberated £50m more into the economy than there was before we started, 10 months ago. Grants in this second round will be smaller than the first round, at a maximum of £80,000, but the application and decision making process will be considerably quicker."
The original fund had a pot of £25m and was oversubscribed with potential applications. The money, which could part-fund projects, could be used towards capital investment for SMEs, research and development, training, employing disabled or disadvantaged workers, and supporting female entrepreneurs to start businesses.
Not every potential applicant in the first round met the criteria for funding and so the second round has been created with smaller sums of money available, allowing less stringent eligibility criteria and making it easier for businesses to successfully apply.
Applications can be made by any SME that is growing, or planning new activity that will lead to the creation of new jobs, during the 2014/15 financial year. The maximum grant available per applicant company under round two is £80,000; the minimum level of grant that can be applied for is £10,000.
Applications will be accepted until midnight on Wednesday April 30. Full details of the Fund, including how to apply, can be found at www.westofenglandlep.co.uk/wegfr2