Alastair Campbell, the high-profile former Downing Street spokesman and one of the key architects of New Labour, will be guest speaker at this year's CBI South West annual dinner.
Mr Campbell, pictured, best known for his role as former Prime Minister Tony Blair's press secretary, will address more than 400 of the region's leading business figures at the event, to be staged in Bristol on November 21.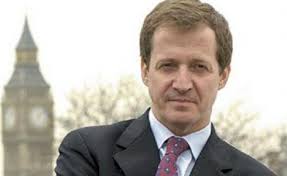 Also speaking at the event, which is sponsored by banking group Barclays, will be Neil Bentley, the CBI's youngest-ever deputy director-general and chief operating officer. He is recognised for spearheading the organisation's climate change campaign and more recently as a champion of boardroom diversity.
The CBI South West annual dinner is one of the key events of the region's business calendar attracting many of its leading businessmen and women as well as political figures. Previous speakers over the years have included senior politicians, civil servants, diplomats, economists and industrialists.
CBI regional director Andrew Jenkins said: "The CBI is once again delighted to be hosting business leaders from across the South West.
"Our annual dinner has established itself as one of the most respected events of its kind in the region and is widely viewed as a perfect environment for networking and entertaining key customers. This year we are pleased to have Alastair Campbell as guest speaker, who is guaranteed to capture guests with an informative, intellectual and compelling speech.
"We're also delighted to have Barclays as our principal sponsor for the fourth year and I look forward to welcoming guests to an informative and entertaining evening."
The black tie dinner takes place at the Passenger Shed, Brunel's Old Station, Temple Meads. For further details or to book a table email emma.georgiades@cbi.org.uk