Bristol Airport will take its biggest step so far towards recovering from the pandemic this weekend when its largest airline easyJet operates more than 80 flights to European holiday destinations.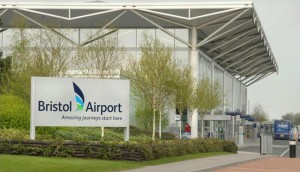 The airline is preparing to carry nearly 10,000 passengers this weekend from Bristol to Green and Amber destinations across Europe.
At the same time holiday giant TUI has announced it is to extend its 2022 summer holiday programme from Bristol to meet growing demand, with more flights to popular destinations such Tenerife and Florida.
However, the sharp increase in flights from the airport this weekend – and the promise of more next year – comes as its expansion plans are once again in the spotlight.
The airport's appeal against North Somerset Council's rejection of the plan, which would increase its an annual capacity from 10m to 12m passengers, got under way this week with Extinction Rebellion and other environmental campaign groups protesting outside the venue, Weston-super-Mare town hall, including a 'mass die-in'.
Destinations which easyJet's is flying to  this weekend include Mallorca, Tenerife, Malaga, and Alicante in Spain, Athens and Corfu in Greece, Split in Croatia and Lisbon in Portugal.
The airline's UK country manager Ali Gayward said: "With schools breaking up for summer, this weekend sees the busiest weekend so far this year and we are looking forward to taking as many people as we can on that long-awaited and well-deserved trip or to reunite them with their loved ones."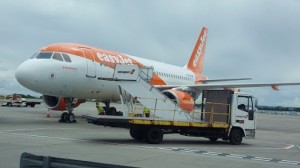 TUI's summer 2022 expansion will include an increase in frequency on flights to Turkey, with four a week to Dalaman, three to Antalya and two to Bodrum as well as an increased service to Greece and the reintroduction of flights to Sharm El Sheikh, Egypt, a resort to which easyJet will lunch direct flights from Bristol for the first time this winter.
TUI commercial & business development director Richard Sofer said: "As the airline with the largest regional airport network in the UK, we're committed to offering our customers as much availability as possible to our great range of holidays.
"We're delighted to expand our summer 2022 programme from Bristol with increased flying to several destinations and a reintroduced route, providing even more flight options for our customers."
Bristol Airport CEO Dave Lees added: "We are delighted with TUI's exciting, expanded summer 2022 programme from Bristol Airport.
"The additional flights are particularly welcome as the routes remain high on the wish-list of customers using Bristol Airport.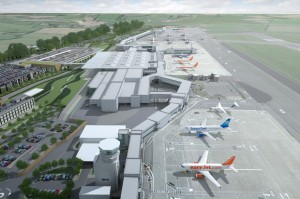 "The improved range of destinations and improved frequency will help ensure TUI offers customers throughout the South West and Wales a great choice and options of holidays available from their regional airport."
A wider range of destinations from Bristol forms a central part of the airport's case for expansion, pictured, as it claims this will prevent passengers having to make environmentally damaging journeys to airports outside the region.
Representing the airport, Michael Humphries QC told the appeal: "To artificially restrict the ability of individuals to fly by deliberately constraining capacity as some have suggested would have profound implications in a free society."
He said that the concerns of North Somerset Council and other parties over increased carbon emissions were unfounded.
"Indeed, much of the evidence simply seeks to mount an attack on government policy or speculate as to what future policy may be," he added.
The expansion was backed by the Unite union, which said  it would boost jobs in the region and be in the long-term interests of the environment.