Bristol-headquartered national law firm TLT has made two key appointments as its boosts its near-legal public procurement offering and launches a new public inquiries team.
The firm said taking on Heidi Parker as a senior procurement consultant was aimed at meeting growing demand for its public procurement service while the second new arrival, Zaqia Rashid, will set up and lead a new public inquiries team in response to growing client demand.
The public procurement service offers a blend of legal and technical advice, adding what TLT calls highly valuable consultancy services to its existing legal expertise.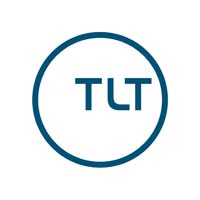 Heidi was previously responsible for all procurement matters and compliance at Cambridge City Council and the Cambridgeshire and Peterborough Combined Authority, where she worked for six-and-a-half years.

Before that she was a category manager for construction at Tower Hamlets Council in East London, having started her career in the construction industry.

Known for her experience in managing complex procurement projects and thinking outside the box to design effective procurement processes – with specific focus around the drafting of selection and award questions and evaluation criteria – Heidi is working towards a Masters in Public Procurement Law and Policy and writing a dissertation on revolutionising standing orders.

TLT's public procurement team combines market-leading legal advice on procurement procedure from a compliance point of view with strategic advice and support on the procurement process to transform efficiency and add value.

At a time when procurement functions are facing more scrutiny than ever before, and more bidders are challenging decisions, the team looks at procurement matters holistically, helping clients to design compliance into their procurements from the outset, to avoid challenges and to prepare for any potential disputes or investigations but without compromising on positive commercial outcomes.

In the past year the team has supported central government departments and major businesses including in the nuclear industry with large, strategic projects, working at scale and at speed.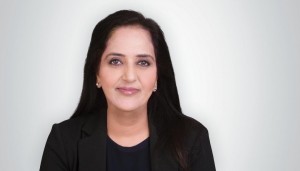 Iain Steel, who leads the team, said: "Co-partnering is the best way for public sector clients in particular to access talent like Heidi – to enhance what they're doing and protect themselves from a potential challenge.

"We've proven time and again that clients need this unique blend of legal and technical advice from senior procurement professionals, and we're seeing an increase in demand.

"It's also a great way for in-house lawyers to show they're getting more from their law firms."

Heidi added: "I've worked with a lot of law firms and I've never been offered the kind of support that TLT has designed. It's a real pleasure to join such a forward-thinking firm that recognises the needs of its clients and responds with the right solutions."

TLT said the appointment of Zaqia Rashid as a partner supported its ambition to expand its work for central government and its persistent drive to meet the current and future needs of its clients.

Zaqia, pictured, was previously a senior civil servant heading the public inquiries, reviews and litigation team at the Government Legal Department (GLD), where she worked for more than 25 years.

She was responsible for managing workflows on some of the highest profile inquiries to date, including the Post Office Inquiry and British Virgin Islands Commission of Inquiry into allegations of corruption.

She also acted for the Business Secretary in relation to the Grenfell Inquiry and has advised on numerous reviews including the Windrush Lessons Learned exercise.

She has extensive civil litigation experience, including handling contempt of court work for the Attorney General, and dealt with contempt proceedings against The Sun and The Mirror newspapers over their coverage of the arrest of Bristol landlord Christopher Jefferies by police investigating the death of Joanna Yeates.

TLT head of commercial services Bill Hull said: "We know there is growing demand from the government for a specialist team that can lead and manage public inquiries and from participants to inquiries to provide knowledgeable and effective representation. Zaqia is one of the most experienced lawyers in her field and we are delighted that she is joining us."

Zaqia Rashid added: "TLT presented me with the perfect opportunity to set up and lead a public inquiries team at an important time for this kind of work; the Covid-19 Inquiry for example is expected to be one of the largest and most complex projects in our working lifetime."

TLT focuses on key sectors including clean energy, digital, financial services, leisure, food & drink, public sector, real estate and retail & consumer goods. It has six UK offices.