The Bristol office of national law firm Clarke Willmott has acted on the multi-million pound sale of a software company it helped form seven years ago.
Trailsuite, which provides market-leading software that helps hospitality and other businesses manage and simplify their operations, was acquired by Access UK in a deal that provided investors with a significant return on their investments.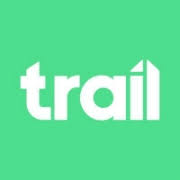 London-headquartered Trailsuite's Trail app is targeted primarily at the hospitality and leisure sector and allows businesses to run a paperless workplace with checklists, record logs and integrations.
It is used by thousands of businesses every day for food hygiene, Covid checks and general operations.
Access UK, which is based in Essex, will add Trail to its hospitality division, which is already the UK's leading provider of software to  the hospitality and leisure sectors.
Clarke Willmott commercial division managing director Simon Thomas led on the deal having also provided legal advice for co-founders Joe Cripps and Wil Grace when they formed Trailsuite in 2014.
Simon said: "It was fantastic to see this client come full circle. We started working with Trailsuite at its very conception, forming the company, putting in place the initial shareholder agreements and assisting with initial rounds of investment.
"Since then we have provided ongoing advice to the business on various matters including employment, intellectual property (IP) and commercial contract issues.
"When it came to the sale, the key challenge was the logistics of dealing with nearly 60 different selling shareholders in multiple jurisdictions, including some German and Luxembourg-based funds that were advised by lawyers in California.
"The time difference certainly posed some challenges at the closing stages and the logistics of getting over 50 sellers signed up to the deal was a significant exercise in its own right."
Joe Cripps added: "We have worked with Simon and his team right from the start of Trail, through several rounds of fundraising and on a wide range of other legal needs.
"We were therefore delighted to work with Simon again when it came to the sale of our business – something very close to our hearts.
"Simon and his team delivered exceptional service. We felt that he was really looking out for us as well as keeping the deal moving in a practical and pragmatic way throughout."
Clarke Willmott also has offices in Birmingham, Cardiff, London, Manchester, Southampton and Taunton. London corporate law firm Travers Smith acted for Access UK.