A Bristol firm making wearable technology and software to improve workplace safety has raised £1m from its first investment round to market its pioneering product.
Spacebands, part of Bristol's SETsquared tech incubator, is on a mission to improve workplace safety by using its technology to prevent accidents, injuries and deaths in hazardous environments.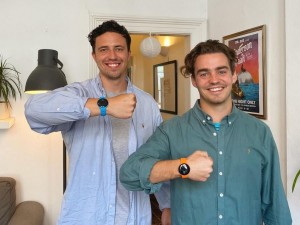 Initially seeking seed investment of £600,000, it has now received £1m investment in total from the Development Bank of Wales, US venture capital fund Evergreen Mountain Equity Partners and more than 25 angel investors from Bristol Private Equity Club, Angel Invest Wales and Southern Angels among others.
Spacebands was launched during the first lockdown in April 2020 when former schoolfriends-turned-entrepreneurs Harry Kimberley-Bowen and Ronan Finnegan, pictured, created a wearable contact tracing and social distancing device that went on to help thousands of businesses around the world operate seamlessly through the pandemic.
The pair have now reshaped the business completely to create a new multi-feature hazard alert system that they say will change the future of workplace safety, well-being and insurance.
The product is a novel, multi-sensor wearable that monitors external, environmental hazards, anticipates potential accidents and gives real-time data on stress in hazardous environments.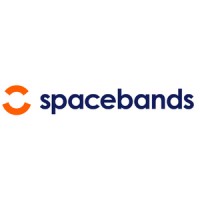 Harry said: "After carrying out extensive research with our large existing customer base, who are predominantly health and safety managers, it became clear that current safety technology on the market is not effective enough at preventing various risks in the workplace.
"These risks are becoming increasingly significant for employers, as employees demand safer working conditions in this post-pandemic world.
"Our innovative technology can help to prevent unnecessary accidents, injuries and deaths in hazardous workplaces whilst keeping businesses operating seamlessly."
Ronan added: "The market opportunity for this new safety device is vast. Our target markets are manufacturing, production and construction – these are busy and hazardous work environments which typically makes it difficult to implement effective health and safety protocols.
"The majority of our existing customer base – around 70% – work in these target sectors, so we have a good understanding of what innovations these sectors need, as we're in constant talks with health and safety personnel in these areas.
"Employers are under increasing pressure to show that they're doing all possible to decrease levels of risk around the workplace and set a higher standard when it comes to hazard prevention."
According to the World Bank, 22.6% of the global population – 1.8bn people – work in these target sectors, and with 6m potential users in the UK alone, the opportunity is huge, according to Spacebands.
The worldwide industrial wearables market is set to grow to $3.1bn by 2026, largely driven by the aftermath of the pandemic as health and safety managers have larger budgets to invest in new technologies that are proactive to workplace hazards and not reactive.
Spacebands' product combines environmental sensors to pre-empt and prevent hazards such as blind spots, moving vehicles and loud noise warnings.
It also collects data to inform decision-making to better monitor workplace risks and wellbeing an so create safer workplaces.
Ronan, who is a TEDx speaker, has run a range of previous businesses, including a digital marketing agency, and has developed and sold two mobile app firms, while Harry has won a number of young entrepreneur awards and has successfully led the commercial sales strategy for two start-ups.