West Country dairy firm Yeo Valley has been voted as the nation's favourite organic brand for the second year in a row in a major awards scheme.
Blagdon-based family-owned Yeo Valley, best known for its range of organic yogurts and managed by the second generation of the founding Mead family, collected the accolade in the Good Housekeeping 2020 Food Awards.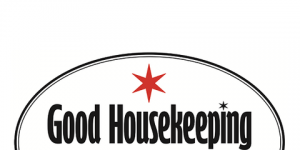 The firm is Britain's leading organic dairy brand, as well as a thriving centre of food and farming activity.
The annual awards, now  in their 15th year, recognise brands and products that the magazine's readers really trust. It gives customers the chance to vote for which people, products and supermarkets across 19 different categories as their favourite.
Yeo Valley Organic managing director Adrian Carne said: "We're delighted to have picked up another incredible 2020 Good Housekeeping Food Award.
Being voted the UK's Favourite Organic Brand is a real testament to the hard work we put in, our customers and Good Housekeeping readers who've supported us for the past 25 years. 
"We're committed to providing incredible organic dairy, which is tasty, has quality, nutritious ingredients and is affordable to as many people as possible.
"We're also on a mission to put nature first in all that we do, with the introduction of our 100% recycled and recyclable packaging."
Good Housekeeping cookery director Meike Beck added: "It's fair to say that life has shifted drastically in the last few months, as has the landscape of food and how we shop, but despite this Good Housekeeping readers have been wonderfully vocal in voting in their thousands for the brands they use and the products they love.
"These awards celebrate the companies that resonate with our readers and the foods that are trusted for consistency and quality.
"We've never had more culinary options available, so it's always incredibly exciting to see whom our readers have supported. Some brands have dominated the top spots for many consecutive years, but there are plenty of new winners here too, which is hugely exciting."