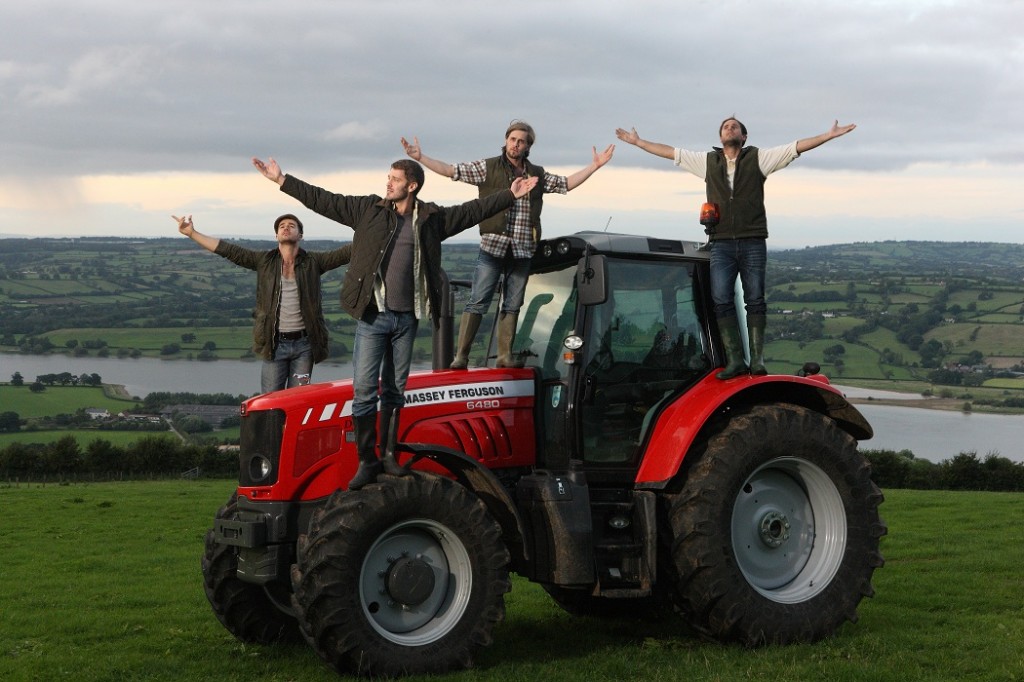 Organic dairy company Yeo Valley is on target to become an X Factor success for the second successive year. Its boy band, The Churned, have boosted yoghurt sales by more than 10% through its £2.5m advertising campaign during the current ITV talent contest series. That is equivalent to selling 386,000 extra yoghurt pots since the two-minute ad was launched on October 8, underlining the considerable power of peak viewing time TV advertising.
The ad has also been viewed more than 400,000 times on Yeo Valley's channel on YouTube and has generated more than 10m Tweet impressions.
The Blagdon, North Somerset, company's brand rose to fame last year, following the rapping farmer TV ad which appeared during The X Factor. That resulted in 1.9m YouTube hits . It was the Number 1 worldwide Twitter trending topic, experienced a 400% rise in website hits and 30,000 singles were downloaded.
At the same time a 71% increase in brand awareness brought in 500,000 new households and converted into a 15% sales increase – outperforming the dairy category by two and a half times.
The music from this year's ad was number 31 in the iTunes chart just two hours after being screened during The X Factor. Innovatively, the company has also launched a singalong Facebook competition – a world first – for a fan to appear in the final ad of the campaign on December 11.
Ben Cull of Yeo Valley said: "Following the success of last year's rapping farmer ad, we felt we had the opportunity to do something different, hopefully better, and most importantly to entertain for this year's campaign. We wanted to make something that was current, would challenge the talent on The X Factor, and allow us to have a bit of fun along the way."
The family-owned business is the biggest organic brand in the UK with sales volumes continuing to grow in a flat market. It has around 65% of the organic market and 6% of the total yoghurt market - still tiny compared to Danone, Nestle or market leader Muller. Its new campaign spend is just £2.5m – as much as the big brands spend every week. For example, Muller's new 'Wunderful stuff' campaign has a £20m spend.
Nevertheless Yeo Valley generated a 14%, or £25m, rise in turnover to £201.7m during the year to May 2011. Its growth has trebled in three years and it holds three Queen's Awards for Sustainable Development. The family's dairy and arable farm covers 1,200 acres while there are four production sites and two supply chain sites employing 1,400 people.