Workplace technology provider Amba has demonstrated its commitment to being a force for good in the world of work by achieving the prestigious B-Corp certification.
The firm, based just outside Bristol at Rudgeway, takes the number of businesses in the area to gain the accreditation to more than 20.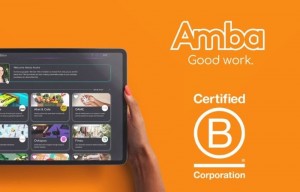 B-Corp is a global community of companies that meet high standards of social and environmental performance, accountability, and transparency.
To achieve the certification, companies must demonstrate a strong commitment to balancing profit with both the planet and its people.
Amba scored an impressive 81.4% in the B Impact Assessment, which measures business in a range of key areas – more than 30% higher than the average score for typical companies.
Since its launch in 2006, more than 100,000 businesses have signed up for the B Corp Impact Assessment, yet only 6,200 have been certified – a testament to its extremely high standards.
Amba, which provides ethical and sustainable employee benefits through its platform Lumina, says it is leading the way for the workplace technology industry and aims to inspire other HR suppliers to follow in its footsteps.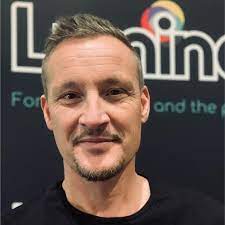 Amba CEO Tobin Murphy-Coles, pictured, said: "Our business is centred around doing the right thing – both by the planet and the communities within it.
"We believe that employee benefits can and should be a force for good and are strongly committed to our environmental, social and long-term sustainability values.
"So, I am immensely proud to have secured B Corp certification and be counted amongst the businesses that are leading the global movement for an inclusive, equitable, and regenerative economy.
"As business leaders, we have the power to be the change we seek in the world, and I hope that Amba's newly secured B-Corp certification will act as inspiration to other organisations in our industry to make a commitment to the issues that matter most to us all."
Among Bristol organisations with B Corp status are Business West, the region's largest business group which also runs Bristol Chamber of Commerce, PR firms Purplefish, Greenhouse and Wild West, specialist energy investment company Thrive Renewables, tea brand Pukka Herbs and financial planning firm Paradigm Norton.
UK B Corps include The Guardian, innocent, Patagonia, The Body Shop and organic food pioneers Abel & Cole.