Foot Anstey, the national law firm with an office in Bristol, has launched two work experience programmes aimed at creating a new generation of lawyers and improving diversity in the profession.

The firm's Activate Programme is open to all sixth formers (year 12 and 13 students), while its Accelerate Programme is aimed at undergraduate students.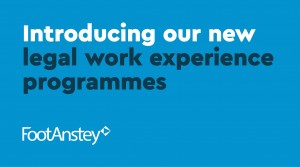 Each has 10 places on offer and will take place over three-and-a-half days in Foot Anstey's Bristol office as well as its bases in Exeter and Southampton.

Participants in the programmes will gain a valuable insight into what it is like to work in a commercial law firm by joining one of Foot Anstey's legal teams.

They will benefit from hands-on experience and learn about the day-to-day life of a lawyer and the wider skills needed to be pursue a legal career.

Students will also have the opportunity to take part in a recruitment workshop where Foot Anstey's experts will help them develop key skills, such as CV writing, interviewing, and presenting.

This will help the Year 12s and 13s when applying for university and all participants when seeking jobs in the future.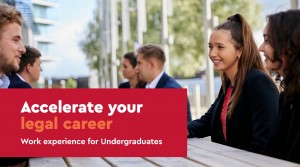 Foot Anstey partner Imam Qazi said: "Gaining some practical experience of a professional working environment is a crucial first step for anyone looking towards a career with a commercial law firm.
"I am delighted we are able to launch our Activate and Accelerate programmes for ambitious sixth formers and undergraduates.
"I am particularly conscious of the additional barriers faced by students from disadvantaged social backgrounds, so one of the aims of these programmes is to help level the playing field and give a diverse range of talented individuals an opportunity to shine."
Foot Anstey early careers specialist Debbie Moors said the programmes offered a great opportunity to students located close to the firm's offices.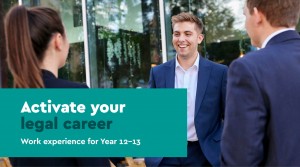 "We pride ourselves on helping to nurture future talent future and these programmes are open to all those eligible, irrespective of their background," she added.
"The programmes will help bolster the amazing talent we have in the South West."
Clevedon School careers advisor Ellen Marsh said the schemes gave a fantastic opportunity for year 12 and 13 students to gain real life, hands-on experience in a successful law firm.
"It is really encouraging to see firms like Foot Anstey introducing work experience programmes to help develop lawyers of the future," she added.
Foot Anstey will be working with schools located near its office to encourage Year 12 and 13 students to apply to the programme.

The Activate Programme will run from April 11 to April 14. Applications, which are now open, will close on February 25.

The Accelerate Programme is aimed at first-year law undergraduates, second-year law undergraduates if they are studying a four-year degree, and first and second-year non-law undergraduates.

Applications open on March 1 and close on April 22 and the programme will run from August 22 to August 25.

Foot Anstey, which employs more than 500 people across its offices in Bristol, Exeter, London, Plymouth, Southampton, Taunton and Truro, last year secured reaccreditation from the National Equality Standard (NES), achieving the highest score of any legal sector organisation.

As a result, it became the first law firm in the region to gain an NES three years ago for its efforts to tackle inequality and promote inclusion.