The Bristol office at international law firm Womble Bond Dickinson (WBD) has pledged its support to a number of organisations working to tackle food poverty in the city.
The initiative, which is donating funds to East Bristol Foodbank and food redistribution charity FareShare South West, forms part of a firm-wide effort to fight against hunger in the community and follows donations of £30,000 to foodbanks and other food charities last year.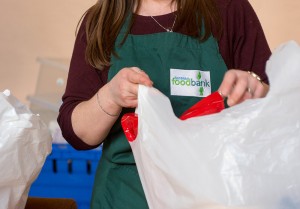 Some of these were personal contributions from WBD staff, with the total raised matched by WBD's Charitable Incorporated Trust, which manages funds aimed at supporting the firm's responsible business activity.
WBD's support of FareShare South West, part of the UK's largest food charity FareShare, has included signing up to support its emergency winter operation FoodStock 2020.
The campaign aims to build a stockpile of emergency food with the infrastructure to deliver it across the region throughout the winter and in the midst of the coronavirus pandemic.
WBD Bristol office staff volunteered for more than 100 hours as part of the campaign, helping to create 520 food parcels.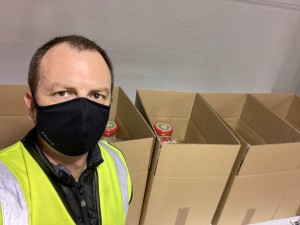 WBD Bristol office partner and head of responsible business Jon Bower, pictured volunteering at a foodbank, said: "We pride ourselves on being a good neighbour and, as a successful business, we recognise we have an important role to play in supporting our local communities.
"The Covid-19 pandemic had brought unprecedented hardship to so many and it was important for us to step up and join forces with foodbanks and other charities working to tackle the very real problem of food poverty in the UK.
"We've all witnessed the fantastic work organisations across the UK are doing to ensure that people who are struggling to make ends meet can continue to put food on the table.
"Both East Bristol Food Bank and FareShare South West are remarkable examples of what can be achieved when people work together and the community-wide response to the pandemic has been admirable in what was a very difficult 2020."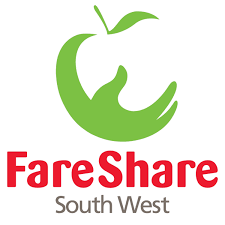 FareShare South West head of development Phoebe Ruxton added: "Bristol is home to powerful organisations and we are grateful to have had support from a number of the big legal companies in Bristol, including WBD.
"Need for food support continues to soar, with increasing numbers seeking support – many of whom may never have had to seek food support before. Our frontline partners, who have received our emergency food throughout our FoodStock 2020 operation, have done an amazing job of supporting the most vulnerable during such uncertain times."
WBD has a long track record of supporting foodbanks in Bristol and, in recent years, has donated more than six tonnes of much-needed food and drinks through its National Foodbank Appeal, an initiative set up by the firm to support UK foodbanks, particularly during the winter and summer holidays. The firm has accelerated its support since the start of the pandemic.
WBD provides a full range of legal expertise from across its eight UK bases – of which Bristol is the second largest – and 19 offices in the US.