The Bristol office of transatlantic law firm Womble Bond Dickinson has advised on plans to create an inclusive housing scheme in the city through the acquisition of 61 homes.
The acquisition was part of a much bigger deal, described as a 'turning point' for UK housing, which brought together United Communities, Bristol City Council, Bristol & Bath Regional Capital (BBRC) and the Cheyne Social Property Impact Fund to deliver 161 mixed-tenure homes in Southmead through the UK's first private sector rent-to-buy model.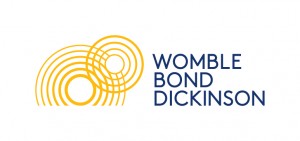 Womble Bond Dickinson worked with BBRC on its 61-home deal, which will provide ethically rented homes, key worker rented properties and a unique rent-to-buy offering.
The Womble Bond Dickinson team, led by partner head of Bristol office Julian Kinsey, legal director Samantha Orluta, managing associate Richard Vann Jones and consultant James Stone, advised BBRC on the financing and real estate legal aspects of the deal.
Julian said: "We're delighted to have advised BBRC on this transaction. There were many complex legal aspects brought by this unique partnership and the rent-to-buy model, which is a fairly new initiative, but our real estate and financing expertise coupled with the innovative thinking within our team enabled us to ensure the best possible result for our client."
BBRC chief executive Ed Rowberry said he was confident the Southmead scheme would be a "shining example" for other cities, councils and developers to follow.
"We were very impressed by the quality of the advice received from the Womble Bond Dickinson team," he added. "During some very complex negotiations, Womble Bond Dickinson walked us calmly and confidently through these issues to enable this ground-breaking scheme to go forward."
Bristol is the second largest of Womble Bond Dickinson's eight bases in the UK and employs more than 250 staff. The firm also has 19 offices in the US.