A commitment to sustainability by transatlantic law firm Womble Bond Dickinson (WBD), including in its Bristol office, has once again been recognised in a major awards scheme.
The Planet Mark Awards recognise organisations and individuals that have gone above and beyond to maximise their impact in three key areas of carbon reduction and sustainability – measure, engage and communicate.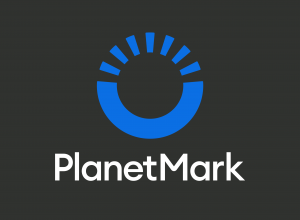 WBD won the Data Quality and Collection Award for efficiently managing, collecting and reporting carbon emissions data across its seven UK offices and receiving a data quality score of 95%.
It also received The Planet Mark's Milestone Award in recognition of it reaching five consecutive years of certification with The Planet Mark.
The certification is based on WBD's commitment to continuous improvement in sustainability and in engaging with stakeholders to reduce emissions across its business operations.
Carbon reduction is a key pillar in the firm's ESG (environment, social and governance) strategy, with firmwide endeavours to reduce emissions and lead action on a sustainable transition in the industry.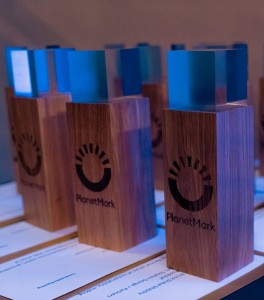 Having been among the first UK law firms to commit to achieving net zero emissions by 2030, WBD now procures renewable energy for four of its seven UK offices, with nearly 80% of electricity used coming from renewable sources.
It is also a founding and executive member of the Legal Sustainability Alliance, and received a gold rating from EcoVadis, the world's largest provider of business sustainability ratings, along with being included in the inaugural The Legal 500 Green Guide as one of the top law firms leading the way on climate change.
WBD's commitment to sustainability is borne out in its new-look eco-friendly Leeds office, where the lighting and air conditioning aligns with the firm's carbon reduction targets, existing furniture was recycled and re-used where possible and all other materials and new furniture specified from accredited sustainable suppliers.
In Newcastle, the firm has relocated its office to new premises in a BREEAM Excellent building powered by a district energy centre.
WBD head of facilities management Martin Hall said: "With seven offices across the UK, many multi-tenanted buildings, recording quality and reliable emissions data can be a logistical feat.
"Being recognised by The Planet Mark and achieving such a high-data quality score is an exceptional result – a tribute to all our people and sustainability representatives across the UK and also to The Planet Mark for providing us with the right recording tools and guidance.
"WBD is a socially aware and ethical business, and this includes minimising the negative impact of our firm on the environment.
"We work collaboratively with our people, clients, suppliers and other organisations to take positive action on climate change, aligning our environmental strategies for maximum impact and encouraging third parties to adopt similar environmentally sustainable practices."
WBD employs more than 120 partners and around 450 lawyers providing legal expertise in 12 key sectors from across seven offices in the UK – Bristol being the second largest. It also has 23 bases in the US.
The firm's UK restructuring and insolvency team advises national and international clients on key issues combining legal expertise and sector knowledge.