Somerset & Avon Rape & Sexual Abuse Service (SARSAS) has been chosen by the Bristol office of transatlantic law firm Womble Bond Dickinson (WBD) as its partner charity for the next two years.
SARSAS is a specialist support service for people across Bristol, Bath, Somerset and South Gloucestershire who have experienced any form of sexual violence at any point in their lives. 
The charity, which also supports the friends and family of people affected by sexual violence, offers a confidential helpline, regular support sessions, counselling and email support as well as training and advice to professionals. SARSAS also educates the public about sexual violence and raises awareness of the impact of rape and sexual abuse on the victim and wider society.
WBD is already heavily involved in a comprehensive responsible business programme in Bristol, supporting a number of charities, community projects and initiatives including Bristol Sport Community Foundation reading stars, Oasis Brightstowe Academy mentoring and The Prince's Trust.
Earlier this year the firm confirmed it had reached its ambition of raising £80,000 for St Peter's Hospice, the Bristol office's charity since 2017.
WBD Bristol partner and head of responsible business Jonathan Bower, pictured below, said: "Around one in five people are affected by sexual violence and organisations like SARSAS do a great amount of work in our community to provide vital support to individuals as well as to raise awareness.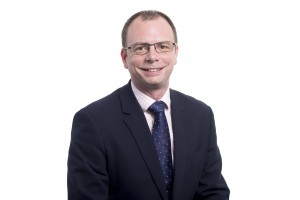 "We're looking forward to working with the charity for the next two years supporting it through volunteer and fundraising opportunities aligned with our community engagement strategy. Our Bristol office has shown tremendous determination, grit and passion during our partnership with St Peter's Hospice and we look forward to commencing this new partnership with SARSAS."
SARSAS CEO Claire Bloor said the charity was delighted to have been named as WBD's charity partner for the next two years.
"Support from local businesses is vital for us to continue our work in the community and we're very much looking forward to working with the firm and see what great fundraising ideas they have in store."
WBD's Bristol base is the second largest of its eight UK offices and employs more than 230 people. The firm also has 19 offices in the US.