The Bristol office of investment group BGF has backed wine brand developer and distributor Off-Piste Wines with £8m funding to support further growth – taking its total investment for 2019 to £37m.
The office's investment in South West firms since it opened in 2011 now reached £165m. While last year's total was down on 2018's – which was a record £50m – the office described it as a fantastic year during which it expanded its portfolio, despite the wider economic uncertainty.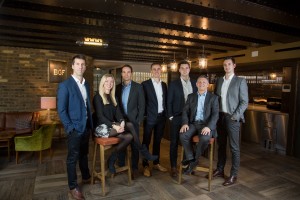 Head of BGF's Bristol team, Ned Dorbin, said Cheltenham-based Off-Piste Wines was the kind of businesses that the firm was looking to back.
Set up in 2007 by Paul Letheren and Ant Fairbank, it has developed a portfolio of modern wines, divided between its own proprietary brands – such as Most Wanted and Pinot Pinot, and private-label brands for the UK's largest supermarkets, supplying all the major retailers.
The business sources wine from 11 countries. Most recently, having identified a trend in the US for wine in a can, Off-Piste Wines launched a lightly sparkling Pinot Grigio range under its Most Wanted and Pinot brands.
Off-Piste Wines reached sales of £40m in 2018 and was listed on the 2019 Sunday Times HSBC International Fast Track 200.
BGF's investment will be used to develop the business's long-term growth strategy, including the expansion of its wine range and development of new partnerships and international distribution.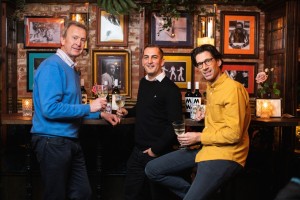 Bristol-based BGF investor Alex Garfitt, who has joined the Off-Piste Wines board, said: "Off-Piste Wines is an exceptionally innovative business, bucking the trend of traditional wine distributors and carving out a niche with its own brands, which have seen impressive growth.
"We're looking forward to working with the team to take the business to the next level, exploring new products, markets and partnerships to further cement Off-Piste Wines' track record and reputation, both in the UK and internationally."
Other investments by the Bristol office in 2019 included Exeter-based Lightfoot, a connected car technology company endorsed by The University of Bath for its reduction of CO2, NOx and particulate emissions by 10-20%.
Described as the 'Fitbit for cars' and backed by BGF in 2018, Lightfoot incentivises smooth driving practices by rewarding drivers with prizes and discounts, in turn reducing the environmental impact of driving inefficiently.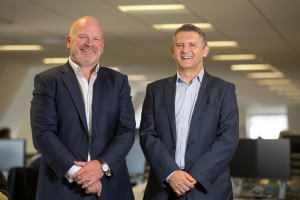 Further 2019 success was enjoyed by Cheltenham-based beauty brand innovator SLG. The business, backed by BGF since 2015, announced the acquisition of three high street brands – Amie Naturally Kind Skincare, Johnny's Chop Shop Grooming and COLAB Dry Shampoo – amounting to a consideration of over £15m.
Direct Online Services, the UK's largest online retailer of kitchen worktops, also announced a record year of profits, alongside a £5m internal investment plan. The Gloucester-based, business reported a 150% increase in profits and an expected EBITDA of £4m in 2019, a result of margin and productivity improvements. The company has also announced an internal investment plan, consisting of a new building to increase capacity and investment in machinery to fulfil orders even more efficiently.
In addition, Hydrock and Molson received significant further investments from BGF this year to make acquisitions. These companies were initially backed in 2018 and expanded rapidly during 2019.
Gloucester-based Equilaw, the UK's only dedicated equity release legal adviser, received investment in February to support its business growth plan. This month, BGF invested £8m in Off-Piste Wines to expand its product range and grow internationally.
Ned Dorbin said: "2019 has been a fantastic year for BGF in the South West. We provide the funding and support to help businesses accelerate, investing in entrepreneurs so they can innovate, make, create, sell, explore new ideas, consider new markets and push boundaries.
"Our portfolio is growing, despite the wider economic uncertainty. We've seen examples of great resilience and ambition as small and medium sized businesses forge ahead of go for growth. 2020 will be a year of much more acceleration – we're excited about food and drink businesses that think differently, manufacturing companies helping to innovate, as well as those helping to push the environmental, social and governance agenda. It's more important than ever that companies with a sustainable, long-term business and market opportunity get the support they need."
Pictured, top: The BGF Bristol team with, centre, Ned Dorbin. Centre: the Off-Piste Wines management team, from left, co-founder Ant Fairbank, MD Andy Talbot and co-founder Paul Letheren. Bottom: BGF's Paul Oldham, right, with Hydrock chief executive Dr Brian McConnell