A 12-acre former sports ground on the Bristol Portway has been acquired by Avon Wildlife Trust to create a new nature reserve.
The a prominent site at the entrance to the Avon Gorge and on one of Bristol's main gateways will be named Bennett's Patch and White's Paddock nature reserve.
It will create new habitats for wildlife and provide a space for local communities, school groups and visitors.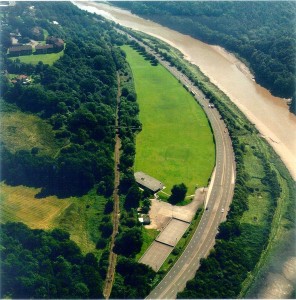 Property agents DTZ's Bristol office acted on behalf of a private individual while Bristol-headquartered law firm TLT acted for Avon Wildlife Trust. The site includes a car park and two former tennis courts.
The Avon Gorge is designated as a Site of Special Scientific Interest (SSSI) and an internationally-significant botanical area. It is used as a wildlife corridor by barn owls, several bat species, badgers, hedgehogs and slow worms. Subject to formal planning approval, the new nature reserve will include a wildflower meadow, native woodland, hedgerows and ponds.
The project has received funding from Viridor Credits Environmental Company and private donors.
Phil Cranstone of DTZ said: "There have been many varying uses suggested for the site over the years, but the fact that it can now contribute towards Avon Wildlife Trust's city-wide initiative is great news for Bristol."
Avon Wildlife Trust chief executive Dr Bevis Watts said: "We are grateful for the support already received from Viridor Credits, our donors and a large number of stakeholders including the Bristol Mayor George Ferguson. We hope this project will be a great contribution to celebrating Bristol being European Green Capital for 2015.
"A major State of Nature report published by 25 conservation organisations in 2013 showed that 60% of over 3,000 UK wildlife species surveyed are in decline. We must reverse that for our own wellbeing and creating new homes for wildlife as well as enhancing existing ones is an important part of that."
Maria Connolly, real estate partner and head of TLT's Energy & Renewables team said: "The creation of a new nature reserve from a derelict site exemplifies how Bristol continues to put environmental issues at the heart of its agenda and we are delighted to be a part of this vision. Having advised our client, Avon Wildlife Trust, on its acquisition of the site, we are pleased that the former sports ground is being regenerated to be enjoyed by the local and wider community."
The Trust has acquired an 848-year lease on the site. A formal planning application will be made imminently with works due to start late summer to be able to open the reserve to the public early in 2015.