Shaw & Co, the Bristol-based corporate finance advisory firm, has appointed Peter Doe as senior manager to support its mergers and acquisitions and business funding divisions.
The firm described Peter, pictured, as an entrepreneurial business leader who combines commercial insightfulness with extensive experience.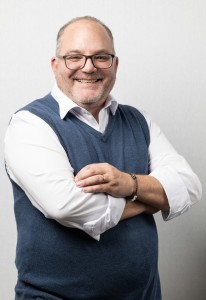 He also has a "demonstrable history of driving and delivering shareholder wealth, raising capital – both debt and equity – and facilitating complex mergers & acquisitions across a range of industries".
He joins Shaw & Co from Birmingham-headquartered £9m software business Joblogic, where he was chief financial officer overseeing the group finance function across the UK and a number of global territories including the US, Pakistan and Vietnam.
Prior to that he spent more than 15 years as a corporate finance advisor in the Bristol and Bath area for Isca Ventures, Purple Lime and Target Corporate Finance, where he worked on a range of notable deals that included:
The sale of proptech business Terrafirma to Dye & Durham, a Canadian listed consolidator,

A £12m private equity fund raise for Vital Ingredient, a chain of made-to-order salad and soup bars,

The sale of UK software and consultancy services company Skipworth Engelhardt Asset Management Strategists to Arcadis NV, a global design, engineering and consultancy business headquartered in Amsterdam.
At Shaw & Co Peter will focus on all aspects of buying, selling or funding the growth of a business including exit planning, mergers, valuations, MBIs and MBOs.
Shaw & Co CEO & founder Jim Shaw said: "Peter is another great addition to our rapidly growing team. It's also great to be working together again having previously been colleagues some 15 years ago.
"He will have a key role to play in supporting our strategy to really transform the quality of corporate advisory services being offered to SME owners across the UK who are looking to buy, sell or fund the growth of their business."
Shaw & Co, which was founded in 2011, also has bases in Birmingham, London, Manchester and Glasgow, has a clear objective of delivering a 'smarter' means of financing, buying and selling businesses to a growing community of ambitious business owners.
It has led on a number of notable deals in the Bristol area, including the sale of Bristol-based ethical tea firm Pukka Herbs to Unilever, the purchase of VoucherCloud from Vodafone and its subsequent sale to Groupon, and the sale of GoProposal to Sage.