A wish list of measures to help the West's mid-sized businesses – regarded as the secret success story of the region's economy – has been drawn up to further boost their growth.
Research by accountants Grant Thornton, which compiled the recommendations, shows mid-tier firms are strongly outperforming both smaller and larger companies and driving growth – yet they lack an official support network.
It believes by helping these mid-sized businesses (MSBs) – those employing between 50 and 500 people – they can emulate Germany's successful Mittelstand MSB sector and significantly boost growth.
The proposed measures include tailored support for MSBs – as distinct from their small and large counterparts – further work to tackle the skills shortage and boost apprenticeships, and recommendations to increase access to finance for medium-sized companies.
In turn, Grant Thornton recommends that MSBs must forge their own collective identity, think big on exports by taking advantage of high-growth economies in the Middle East and Asia, and explore a range of finance options if they are to compete with their European counterparts.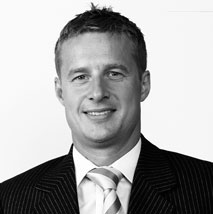 Grant Thornton's Bristol-based South West audit and assurance partner James Morter, pictured, said: "The mid-market is an often-neglected segment of the market, poorly defined and lumped together with SMEs or large corporates. It's often the 'forgotten middle', yet when you look at the segment in relation to its larger and smaller counterparts, its importance in driving UK economic recovery is crystal clear.
"The shape and size of these businesses meant they were able to navigate the economic storm of recent years better than the rest of the market, and have made the most of the few growth opportunities that were out there. Impressively, they've been doing so with relatively limited Government or peer support, and with little recognition of their efforts.
"The South West is holding its own, both in the number and economic health of its MSBs, showing resilience over recent years and with ambitious plans to drive growth in the future."
Grant Thornton's emphasis on this mid-tier is backed by the CBI, whose director-general John Cridland said: "The dynamo of growth is mid-sized businesses. If we are to achieve our aim of growing the economy, the CBI recognises that we need to focus on this segment of business."
Grant Thornton's Agents of Growth research found that overall MSBs contributed £270bn to the UK economy in gross value added terms. Total turnover is estimated at £712bn, up by 7.5% year on year – ahead of the 6.5% growth for large businesses and 0.8% increase for small businesses.
The number of mid-sized businesses in the South West grew by 3.6% between 2012 and 2013 to 2,680 – a rate bettered only by the West Midlands and Wales.
Last year the region's MSBs employed 317,000 people and were responsible for a combined turnover of over £34.5bn, up by more than 5% from 2012. Turnover per head employed by MSBs in the South West is just over £109,000.
Nationally, MSBs' future projections from the report – now in its second year – reveal they expect growth to remain buoyant and outpace that of larger and smaller businesses. Over the next 12 months, MSBs also expect faster growth in turnover, exports and employment than UK plc as a whole.