West firms of all sizes are being urged to enter their directors in the region's top award scheme recognising excellence and enterprise in the boardroom.
The South West Institute of Directors (IoD) Awards 2014 celebrate the achievements of the region's outstanding business people and their contribution to the its success.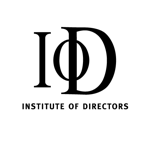 Award nominations are open to anyone working at director level in any type of business or organisation – they do not have to be an IoD member.
This year the awards are backed by Bristol Business News and its sister titles Bath Business News and Swindon Business News. The websites and e-bulletins will carry a series of articles on the awards, the nominees and will profile the winners.
Categories include SME Director, Large Company Director, Family Business Director , Young Director, Public Sector Director, including charities and not for profit, and Corporate Responsibility.
A panel of experts will judge the entries and the winners will be announced at an awards dinner in the summer.
Last year's winners included Sarah Trethowan, of Cornwall-based Trac Services, (Director of the Year), Ellen Rodger, of Sungift Energy renewable energy installers, Exeter (Young Director) and Merryhill Envirotec managing director Paul Fox from Dorset (Corporate Responsibility).
IoD South West chairman Richard Ayre said: "We had a very high standard of entry last year, reaffirming that there's a huge amount to celebrate within our region's business community.
"There's a great deal of expertise and excellence in the region which is leading the way in many sectors, helping the economy regain momentum.
"We want to hear more stories of enterprise, leadership and innovation and continue to celebrate leadership in the South West."
Winners automatically qualify for the UK Director Awards in London in the autumn. An entry form and more details are available by calling 0117 370 7785, by emailing iod.southwest@iod.com or by going online www.iod.com/connecting/local-network/south-west. The deadline for entries is March 31.