Islamic finance specialists at West law firm Foot Anstey have worked on the £40m-plus acquisition of a student housing scheme by Gulf investors operating through a shari'ah-compliant real estate firm chaired by former Dragons' Den star James Caan.
London-based independent property advisory firm 90 North Real Estate Partners serves the growing band of investors in this specialist area – an expanding part of Foot Anstey's legal services.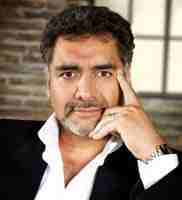 The latest acquisition, the University of Bradford's Green Student Village, is the second student housing acquisition advised by 90 North. It takes its total bed spaces under advisory management to around 1,800 – making it one of the top 20 student housing managers in the UK.
Foot Anstey, which has an office in Bristol, previously advised on 90 North's £46m acquisition of a student village in Canterbury.
Foot Anstey's specialist Islamic finance, banking and investment structuring lawyers advised 90 North on all aspects of these transactions including a shari'ah-compliant investment structure, financing documents and related security and intercreditor arrangements.
Islamic finance partner Imam Qazi leaded the cross-departmental team that included partners Daniel Halstead (real estate), Will Whitt (banking) and Matthew Stoate (private equity) together with solicitors Zahir Nayani (Islamic finance) and Ben Kumordzie (banking).
Mr Qazi said: "2013 is shaping up to be one of our busiest years. This deal consisted of a refreshing mix between shari'ah-compliant real estate investment and incorporation of environmental sustainability. We're looking forward to continuing our strong relationship with 90 North."
As well as Bristol, Foot Anstey also has offices in Exeter, Plymouth, Taunton and Truro.