More than three-quarters of West firms want the UK to stay in the European Union with half saying membership has a positive impact on their business, according to a major survey of business opinion in the region.
However, 16% of firms believe membership is bad for their business and the same percentage think the UK should leave the EU.
The pro-Europe stance of business in the region emerges from the results of a survey by Business West, the business support and lobbying organisation which runs the Bristol Chamber of Commerce and the Bristol Initiative.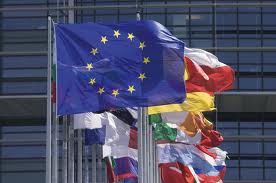 The results of the survey, one of the few conducted in the regions into corporate attitudes to the highly-emotive issue, echo similar soundings taken by other business organisations.
The findings also come less than a week after the second of the head-to-head live debates between UKIP leader Nigel Farage and deputy Prime Minister Nick Clegg, snap polls from which declared Mr Farage to be the clear winner.
More than a third of businesses said they were concerned about this uncertainty over the UK's future membership – a message Business West said showed that business wants an end to politicians "playing political football with a referendum rather than getting down to business".
Business West quizzed more than 600 businesses of all sizes and from all sectors across the region on their opinion on EU membership.
The main benefit was viewed as the ease of access to a larger customer base (45%). This backs up a CBI study last year showing that membership of the EU contributes between 4% and 5% of UK GDP every year, equivalent to £62-78bn.
With 58.6% of South West exports going to EU countries – worth £8bn to the economy – it was not surprising that exporters were more positive about EU membership than non-exporters.
On the downside, 49% felt that specific EU regulations and red-tape were the most negative aspects of membership.
While a clear majority (77%) want to stay in the EU, 36% believe the UK should negotiate a looser relationship.
Some 18% want closer integration, 23% feel the relationship should remain the same and 16% want to leave.
The continuing uncertain economic outlook for the eurozone was also a concern.
Business West managing director Phil Smith said: "Businesses want to stay in the EU but they don't want to stay at all costs.
"Red tape is stifling them and reform is needed to address countless regulatory burdens that act as a barrier to business growth.
"The business community feels our politicians are letting them down by playing political football with a referendum rather than getting down to business.
"It shows a vacuum of leadership and their indecisiveness is at odds with their commitment to exporters. We need a clear message from our political leaders about the possible renegotiated terms of membership rather than constant talk of whether the UK should be 'in or out'."