Commercial law firm Thrings' Bristol office has led on the sale of Somerset-based grain trader and farmer-owned business Wessex Grain to a UK subsidiary of German agri-group BayWa.
The Thrings team was headed by Bristol-based corporate partner Mike Tomlin, pictured, with John Richardson and Jonathan Morris, corporate partners in its London office.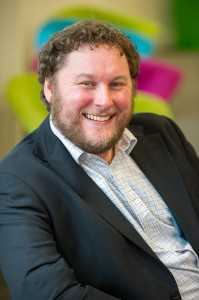 Thrings advised Wessex Grain, a long-standing client, on all legal matters linked to its acquisition by Glasgow-based Cefetra, a major supplier of raw materials to the feed, food, and fuel industries.
The completion of the deal follows the unanimous approval of Cefetra's recommended offer by Wessex Grain's board of directors and near-unanimous support of its 268 farmer shareholders.
Based in Templecombe, Wessex Grain was set up in 1980 as a small farmer co-operative. Since then it has grown to become one of the top 10 grain traders in the UK and is now the major grain trading business based in South and South West England.
Becoming part of a global agri-trading business will enable it to remain as a leading merchant, offering professional support and personal service tailored to farmers' requirements.
Under the terms of the transaction, Wessex Grain will establish a new independent co-operative storage business – Wessex Grain Store Cooperative Ltd – which will lease storage facilities and enter into a marketing agreement with Cefetra.
Thrings and Wessex Grain began working together in 2006. Thrings has provided advice on employment, agricultural, environmental, planning, property, commercial and corporate matters.
Wessex Grain managing director Simon Wilcox said: "Wessex Grain currently has a distribution and marketing agreement in place with Cefetra and this offer is based on the already positive and collaborative relationship that both companies enjoy.
"Having worked with Thrings over a number of years, Mike and the team fully appreciated our commercial objectives and responded accordingly to complete what was a complex deal, involving a number of strands and a large number of shareholders. We are extremely pleased with Thrings' work."
Mike Tomlin added: "This transaction marks an exciting development in both the history and the future of Wessex Grain. The decision to forge a relationship with a larger global player with a wider ability to trade and distribute the company's grain will enable Wessex Grain to continue expanding its product and service offering as a result of Cefretra's access to key customers and markets within the UK and across Europe.
"This particular transaction called for a seamless working relationship between our corporate teams in Bristol and London, and as a firm we are delighted to have played a part in assisting Wessex Grain at such a significant stage."
BayWa supplies approximately 30m tonnes of agricultural commodities every year to organisations in the animal feed, foodstuffs, drinks, crush and starch industries via its eight offices in Europe and Canada. Cefetra was founded as an agricultural cooperative in 1899. Financial details of the acquisition have not been disclosed.