Investment management and accountancy group Smith & Williamson has won the Steady Growth category at the Citywire Wealth Manager Investment Performance Awards.
The firm, which employs more than 170 people at its Bristol office, was also shortlisted in the Large Firm and Aggressive categories.
Head of investment management at the Bristol office, John Erskine, pictured, said: "We are fortunate that our collegiate investment process, which draws upon the insights and experience of the firm's 165 investment managers across the group, has enabled us to consistently deliver good growth for our clients through changing market conditions."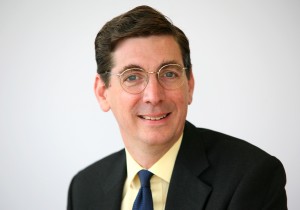 The judges said: "Smith & Williamson was a standout performer in [the Steady Growth] category, having exhibited consistent results during the period and a high-quality entry."
The awards were staged in London by Citywire, the independent financial publishing and data group.
The trophy is the latest in a string of wins for Smith & Williamson – it was also recently named as both Accountancy Team of the Year and Investment Team of the Year at the STEP Private Client Awards 2013/14, and chosen as Asset Management Firm of the Year for HNWs at the Spear's Wealth Management Awards 2013.
Smith & Williamson ranks among the top 10 independently-owned wealth managers in the UK, with more than £14bn of funds under management and advice.