Lawyers in the Bristol office of Womble Bond Dickinson have worked with longstanding investment client Piper to back a rapid-growth firm that creates and delivers healthy food boxes.
Piper, the UK's leading specialist investor in consumer brands, has made a £6m investment into London-based Mindful Chef, which last year grew sales by 178% to £10m and now employs more than 25 people.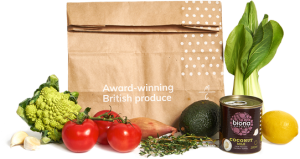 The funding will enable the business, which launched in 2015, to expand and grow its customer base in the UK.
It is the latest in a long line of Piper deals on which Womble Bond Dickinson's (WBD) Bristol office has advised. A year ago it worked with Piper on an investment in beauty and wellbeing brand Neom Organics.
It has also supported Piper on deals with Pet Food UK (trading as Barking Heads) and Flat Iron Restaurants as well as Bristol-based café/bar chains Loungers, Las Iguanas and Turtle Bay.
The WBD team was led by corporate partner Simon Hewes and corporate associate Sammy Hill.
Simon Hewes, who was worked on most of the Piper investments, said: "We're delighted to have advised Piper on this latest investment. It is a privilege working with the team at Piper with their passion for growing young consumer brands into successful mature businesses and we look forward to supporting them again this year as they continue to grow their investment portfolio."
Piper investment director Rory Gibbs added: "We are really grateful for the expertise and commitment of the WBD team, who once again pulled out all the stops, finalising the legal documents and delivering focused legal due diligence, enabling us to complete the investment in a tight timeframe."
WBD, a top 20 UK law firm, provides legal expertise in its key sectors, including retail and consumer, from across eight offices in the UK and 18 offices in the US. Its Bristol base is the second largest of its UK office network employing more than 250 staff.  
The office's corporate banking and finance lawyers advise private equity firms, investee companies, management teams and debt providers on private equity transactions, including growth and development capital, as well as management buyouts.