Bristol-headquartered energy group Ovo has been ordered to repay thousands of its customers after overcharging their bills.
The firm, Britain's third-biggest energy supplier, was found to be in breach of the government's energy price cap by regulator Ofgem, which said almost 11,000 of its customers had paid a total of nearly £1.5m too much – an average of £181 each between last October and March.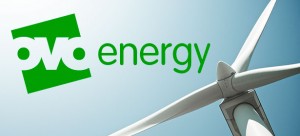 The price cap guarantee sets a maximum rate for every unit of energy used.
Ofgem also found that Chippenham-based energy firm Good Energy overcharged just under 7,000 of its customers a total of £391,650, or about £109 per household, on their energy bills.
As well as repaying its customers, Good Energy will also pay £1.25m to Ofgem's voluntary redress fund, which aims to help "consumers in a vulnerable situation across the UK".
The regulator said this was for Good Energy's "inadequate systems, processes and repeated inaccurate reporting of information" over an extended period.
Ovo is contributing £10,000 to the fund, a figure the regulator said would have been "considerably higher" had the firm not quickly reported the problem to Ofgem and resolved it.
Ofgem deputy director of retail Dan Norton said it was "totally unacceptable" that Ovo and Good Energy customers had been overcharged, "particularly at a time that is already so challenging and stressful for consumers across the UK".
He added: "Energy suppliers should hear this loud and clear: we expect suppliers to act with the utmost care and integrity.
"We will continue to hold them to account if they do not meet their customer protection or reporting obligations."
An Ovo spokesman said it had apologised to some of its fixed-price customers who experienced a delay in receiving the energy price guarantee discount.
"We noticed immediately and self-reported the error to Ofgem. The issue has now been fixed and compensation has been paid as an apology," the spokesman said.
"We have also made a voluntary contribution to the redress fund to help support customers in vulnerable situations."
Ovo employs around 4,500 people in offices in London and Glasgow as well as Bristol.