Bristol waste management company Ecosurety has sold two of its collection and recycling schemes to a leading international circular economy specialist.
Ecosurety's UK Waste Electrical and Electronic Equipment (WEEE) and Batteries Compliance Schemes, which help companies meet their legal obligations and avoid enforcement actions, have been bought by Reconomy.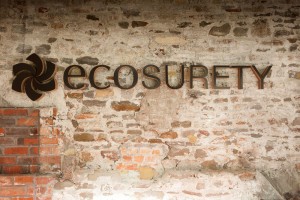 The WEEE Scheme enables businesses to report on the weight of waste placed on the market ensuring correct categorisation and accurate data, as well as financing a proportion of the costs for the collection, treatment and recovery of the waste if it exceeds the five-tonne threshold.
The Batteries Scheme helps small or large producers of batteries report the weight of batteries placed on the UK market and helps large producers finance the collections, treatment and recovery of batteries as proportionate to UK recycling targets.
For distributors of batteries selling over 32kg of portable batteries to end users annually, the Scheme helps make provision for the collection of waste portable batteries at no charge and inform end users of the take back service at point of sale.
Shropshire-headquartered Reconomy was launched in 1994 as an outsourced waste and resource management provider.
It has since expanded to provide sustainability technology, data and services to a broad range of industries. The Ecosurety activities will be run by Reconomy specialist brand Valpak.
Bristol-based corporate finance advisory firm Shaw & Co worked with Ecosurety on the deal, financial details of which have not been disclosed.
Will Ghali, CEO of Ecosurety, said: "Ecosurety is on a mission to accelerate change towards an environmentally sustainable world.
"By divesting from less strategic areas, we will be able to invest further in developing our data services and infrastructure associated with Packaging Extended Producer Responsibility (EPR).
"We are excited to expand our support to our growing packaging producer member base and to focus on packaging sustainability where we can make the biggest impact."
Rob Starr, Partner – M&A, Shaw & Co, said: "This deal has resulted in an excellent outcome for both sides. While it has enabled Reconomy to continue its expansion into the UK, Ecosurety can be confident that they have found the ideal buyer to maintain the outstanding levels of service and support enjoyed by partners of its WEEE and Batteries Compliance schemes."
Steve Gough, CEO of Valpak by Reconomy, commented: "Reducing the environmental impact of waste electricals and batteries is core to our mission and we are delighted to strengthen our capabilities and welcome our new customers. Bolstering our proposition in this way supports our growth strategy as we deliver against Reconomy's goal to enable the circular economy by becoming the leading international player for environmental compliance."
Shaw & Co, which was founded in 2011, also has bases in Birmingham, London, Manchester and Glasgow, has a clear objective of delivering a 'smarter' means of financing, buying and selling businesses to a growing community of ambitious business owners.
It has led on a number of notable deals in the Bristol area, including the sale of Bristol-based ethical tea firm Pukka Herbs to Unilever, the purchase of VoucherCloud from Vodafone and its subsequent sale to Groupon, and the sale of GoProposal to Sage.