Bristol-based law firm VWV has raised £11,660 in support of The Prince's Trust Future Steps challenge, with one of its teams claiming first place for fundraising out of nearly 700 from across the country.
The firm as a whole also ended up in first place overall for funds raised across all competing companies.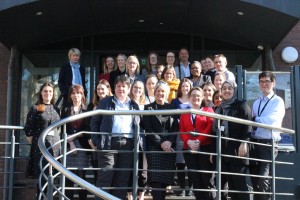 Some 672 corporate teams from across the UK competed to take the most steps during February as part of The Future Steps challenge.
VWV's offices in Bristol, London, Watford and Birmingham entered 15 teams. Sporting names such as 'Brums of Steel', 'Scrambled Legs', and 'Unfit to Practice', they took an impressive 35m steps between them.
VSV team Walk the Walk's total of £3,666 raised put them in first place for the whole country with VWV taking top slot in the companies' challenge.
Also, two members of VWV team Hotsteppers gave up a day's holiday in one final push towards the top of the Future Steps leader board, reaching 50,000 steps each by walking around Bristol's Harbourside before treking around 14 miles to Bath,
The Future Steps challenge was the latest in a long line of charitable projects supported by VWV, with regular cake sales in each office throughout the year, and a Christmas market to ramp up fundraising for The Prince's Trust.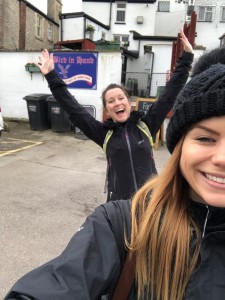 The Trust provides practical and financial support to disadvantaged young people and helps them develop key skills along the road to further education, training, and employment. VWV last year chose the Trust as its charity of the year.
Trust senior corporate partnerships manager Abigail Evans said: "We are so proud of VWV for smashing The Prince's Trust Future Steps challenge in every way possible.
"A special shout out goes to teams Walk the Walk and Hotsteppers based in Bristol, who are in the top 10 teams for both fundraising and stepping. Future Steps aims to help our supporters get fit with fellow employees, have fun and raise funds to help young people transform their lives, and this is exactly what VWV has done with incredible success."