Bristol entrepreneurs who want to turn their business ideas into reality can get advice when a free roadshow backed by Sir Richard Branson stops off in the city.
The Virgin StartUp HotHouse tour is traveling across the country over the next few months and will arrive at Leigh Court Business Centre, Leigh Woods next Friday (February 28) between 8:30am and 11am.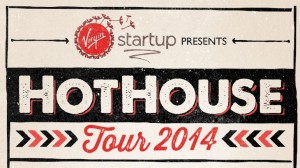 Peter Williams, founder of Jack Wills and Nathaniel Peat, CEO and co-founder of GeNNex, will be on hand to offer their expertise before a focused workshop from Business West on business planning and the loan application process.
Experts will also be on hand to guide would-be applicants through the Virgin StartUp loans process. There will also be opportunities to network with potential mentors and attend panel sessions with successful entrepreneurs.
Since its creation in October 2013, Virgin StartUp, a not-for-profit company backed by Sir Richard, has offered financial support, mentoring and business advice to entrepreneurs aged 18 to 30 across England. It can also now offer its services to those over 30.
Commenting on the launch of Virgin StartUp, Sir Richard Branson said: "I started my first business with a handful of coins out of a phone-box at school, but it was the £300 from my mum that really kick-started our student magazine and sparked the Virgin adventure 40 years ago.
"Today, young people need that same help and I believe Virgin StartUp will provide it – with access to early capital, strong mentorship, advice and promotion. We look forward to helping launch thousands of new businesses as a delivery partner of The Start-Up Loan Company across the UK in years to come."
Virgin StartUp follows a successful pilot programme in the North East involving Virgin Money. In 12 months it backed more than 100 businesses and lent more than £700,000 in funding.