Long-standing Bristol design consultancy Kinneir Dufort has been acquired by a global medical device and contract manufacturing group in a move that has created a European research and development centre of excellence.
Founded in 1977, Kinneir Dufort has grown into one of the UK's leading innovation and design consultancies, with its expertise including in strategy & innovation, product, digital and packaging design, usability and human factors, engineering, prototyping and electronics & software.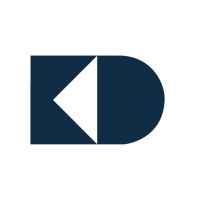 Over the years it has worked on such iconic designs as the UK's first pocket cellphone and the original washing machine detergent ball, while its roster of global blue-chip clients has included Roche, Unilever, Shell, Smith & Nephew, Coca-Cola and Mars with the majority of its earnings coming from exports.
Its acquisition by US-headquartered SteriPack is the fourth change of ownership for the firm since it was founded by Ross Kinneir and Francis Dufort.
The firm said its latest transformation would further strengthens its long-standing capability in healthcare and medical device design and development, although the team will continue to offer its range of user-centred product design and development services to existing and new clients in consumer and industrial as well as medical sectors.
SteriPack, which also has operations in Poland and Malaysia, said the deal would reinforce its global footprint.
Kinneir Dufort's current CEO Merle Hall, pictured, who will assume a group R&D role, said: "By joining the SteriPack Group we are able to accelerate the next stage of Kinneir Dufort's journey, creating new opportunities for both our team and our business by increasing our expertise and, through our work, making a difference to an expanded client base.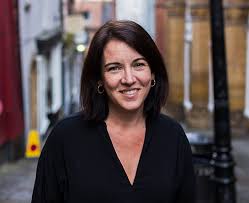 "We're delighted to be joining forces with a business that shares our culture, values and purpose."
Kinneir Dufort's long established purpose, ethos and values will remain unchanged, the firm said, as will its 85-strong team led by existing directors, Kerry Briggs, Sam Reeves and Craig Wightman.
Craig and Merle Hall were part of the management team behind a buyout of the firm in 2016 backed by London-based Mobeus Equity Partners.
With Mobeus's investment, the firm advanced its internal systems and processes to enable it to scale efficiently, expand its management team and widen its client base.
As a result, the business has grown substantially, more than doubling profitability while at the same time, the quality of its earnings markedly increased by focusing on the high-value medical devices sector.
Mobeus partner Richard Babington, who led both the original deal and the exit for Mobeus, said: "I first met Merle, Craig and Mike in late 2015 and was immediately taken by their enthusiasm and plans for taking Kinneir Dufort forward to the next stage of its ownership. 

"We worked up the management buyout of the company together over the next 12 months and I feel immensely privileged to have had the opportunity to sit alongside them on the board of the company ever since.
"The exit they have achieved today is testament to their relentless pursuit of value – in all its forms – for all Kinneir Dufort stakeholders over the investment term."
Merle Hall added: "We knew from the outset that Mobeus and Richard were the right partner for us, as they demonstrated a valuable commercial understanding of our business challenges and opportunities alongside a collegiate and constructive working relationship, central to any successful MBO and growth journey.
"We are thrilled with what we have achieved with Mobeus and wish them every continued success in their journey."
Kinneir Dufort's shareholders, including Mobeus, were advised on the sale by Rob Crews and Matt Stafford of Bristol-based Momentum Corporate Finance and David Ferris, Elinor Owen and Adam Turner from the Bristol office of international law firm Osborne Clarke.
SteriPack now has more than 150 specialist staff dedicated to medical device and life science product design and development, providing an integrated and holistic service from product origination through to volume manufacturing.