Bristol headquartered specialist recruitment firm iO Associates has launched an office in Florida as it aims to break into the growing US market for cloud technology staff.
The Tampa base is its first outside the UK for the firm, which launched five years ago to offer candidates for tech, digital and engineering businesses.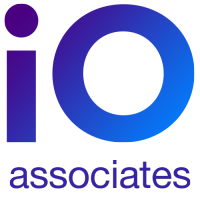 Part of Precision Resource Group, it has achieved strong growth and success, including growing its Bristol office headcount to 70 employees and turning over just under £20m in the past financial year – a 25% increase on the previous year.
Strong investment and demand for financial services, insurance, medical and defence sector staffing has driven this latest expansion into Florida's Gulf Coast.
iO Associates, which has a proven track record in staffing for these industries through its Bristol HQ and London base, said it would bring a unique proposition to the area by offering candidates exclusively in the cloud tech space. 
Services introduced in Tampa will include recruiting the highest calibre of permanent and contract talent across AWS, Microsoft Azure and Google Cloud Platform.
The office launch has been led by managing director Mark Lloyd, who said: "We are thrilled to be expanding into the US cloud technology space and to be introducing something new and unique to the Tampa staffing market.
"Our success in the UK has cemented our position within the marketplace and we look forward to welcoming our new US client base."